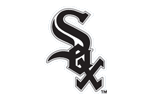 Chicago White Sox (88-74, 2nd Place AL Central in 2010): It's do or die time right now for Manager Ozzie Guillen. His window of safety after his World Series title is now gone, and he knows that at least 95 wins or a playoff berth are his only paths to safety from the axe at the end of the season. The team made a big splash relatively quietly by signing Adam Dunn for a relatively cheap price, and that really should shore up a lineup that can really mash the baseball. This should be one of the most interesting teams to follow all season long.
Strengths: We know that this is a big "if," but if Jake Peavy can stay healthy, the front end of this rotation is literally as good as it gets. Mark Buehrle has thrown some gems in his career, and he has been one of the most consistent arms in the game for the last decade. Peavy has been hurt, but as he proved last year when he was healthy at the outset of the season, he has a very lively arm and can be a tremendous asset at the front of any rotation. Don't forget about Gavin Floyd as well, as he is one of the best No. 3 arms in the league.
Weaknesses: Does this infield really have what it takes to bring this team to the playoffs? Alexei Ramirez is okay, but not great, and Gordon Beckman is definitely coming on, but the combo of Mark Teahen and Brent Morel just doesn't excite us all that much. The Sox really need to go out and find themselves another infielder, and we are wondering why they didn't take a stab on a man like Adrian Beltre.
Prediction: The Sox have the mojo to win this division, and that's key. We could really see this team finishing anywhere from first to third, but as long as Guillen keeps control and Dunn keeps up his rate of homers, Chicago will be back in the second season.
2011 Chicago White Sox Prediction: 1st Place in AL Central
Minnesota Twins (94-68, 1st Place AL Central in 2010): Let's take a second and recognize just how awesome Manager Rod Gardenhire is. He doesn't have a bona fide No. 1 starting pitcher, he doesn't have a Top 20 hitter in the league, and he lost his closer for the start of last season, and he still got the team into the postseason with 94 wins last year. Nathan is back, but the rest of the problems are still there for this team, and there are a lot of question marks to go around for the first time in a long, long time.
Strengths: You won't find a team that plays better ball at home than this one. The new Target Field was one of the best venues in the game last season, and the Twinkies just loved playing there. They won 53 games, more than any other team won at their own ballpark over the course of the entire season last year, and you can bet that that home field advantage is going to be playing a key factor in how this entire season plays out.
Weaknesses: As we have already mentioned, there just isn't a No. 1 in this rotation. Francisco Liriano just isn't ready to step into that role at this point, as he never evolved into the second coming of Johan Santana as we thought he would. Carl Pavano puts up some decent numbers, but it just doesn't sit well when push comes to shove that he is at the front of a rotation. All of these arms are great, but they're not No. 1s.
Prediction: Still, you can set your clock to it. Minnesota just finds ways to get into the playoffs. This year might be a very unconventional road, as the Wild Card race might be as open as it has been in years, but the Twins, come hell or high water, will find their way into the playoffs.
2011 Minnesota Twins Prediction: 2nd Place in AL Central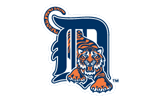 Detroit Tigers (81-81, 3rd Place AL Central in 2010): The Tigers weren't really all that happy with how the season went last year, finishing at .500, so they went out and signed Victor Martinez and Jhonny Peralta right at the start of the free agency signing period. With a solid pitching staff, a scrappy bullpen, and a newly formed lineup, Manager Jim Leyland has to think that this is the year that he can get this team back into the postseason. We're just not so sure that it's going to happen, though.
Strengths: The one thing that this team definitely can do is pitch. Justin Verlander is as good as any arm that there is in the game, and Max Scherzer really came on at the end of last season. Brad Penny can only help, while men like Rick Porcello and Phil Coke are great at the back end of the rotation. Even if there is nothing to be had out of an often injured Joel Zumaya, Jose Valverde and Joaquin Benoit make up a great 8th inning/9th inning combo.
Weaknesses: Is it just us, or are there just a ton of question marks with this lineup? Can Miguel Cabrera stay sober? Can Martinez shake the fact that he is a .200 lifetime hitter here at Comerica Park? Does the fact that Magglio Ordonez hit just 21 homers over the course of the last two seasons signal the fact that he is done? There are just too many question marks for this team to answer this year.
Prediction: Detroit is the "it" pick this year, but we just aren't so sure that it is justified. The Tigers are still a bat or two away, and they probably need one more rock solid arm in that rotation unless Penny proves to be that guy. 85 or so wins is possible, but that won't be enough to get this team into the postseason.
2011 Detroit Tigers Prediction: 3rd Place in AL Central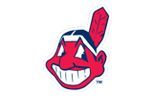 Cleveland Indians (69-93, 4th Place AL Central in 2010): Maybe Manager Manny Acta can get something out of this team this year... and then again, maybe he can't... Cleveland should be the whipping boy for just about every team in this division (notice we said "just about!"). There are some nice pieces to the puzzle, but there are just too many holes to fill all around the diamond that could kill this team when push comes to shove.
Strengths: If you like youth, this is the team that you're looking at. Matt LaPorta is a dynamo at first base, and he could be one of the best young sluggers in the game this year. The interesting man to watch is Carlos Santana, one of the best catching prospects from the minors. These two should at least make this team fun to watch, but there really isn't all that much else to get excited about.
Weaknesses: Pop quiz, hot shot! Name one pitcher in the Cleveland rotation... Hmm... You didn't get anyone either, did you? Don't be surprised if this team has an ERA upwards of 5.50 for a good chunk of the season unless the bullpen really brings that tally down.
Prediction: The Indians are at least two years away from even thinking about competing in this division this year. They just far too raw and have far too small of a number of veterans to win more than maybe 70 games on the campaign.
2011 Cleveland Indians Prediction: 4th Place in AL Central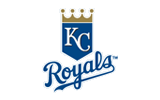 Kansas City Royals (67-95, 5th Place AL Central in 2010): Nothing like taking a bad team and making it worse, Kansas City. Trading Zack Greinke was probably a decent idea for the future, especially since this team really has no "present" at the moment, but it really did leave the team without a star to identify with. David DeJesus is gone as well. It's going to be yet another season of woe and dismay for the men of royalty for sure.
Strengths: About the only thing that the Royals can rest easily with this year is the fact that they are playing well in Spring Training. They came up with 17 wins in their first 27 games coming into the final weekend of the preseason. However, we know that that type of winning percentage isn't holding up for any period of time with this team.
Weaknesses: The biggest weakness that the Royals have is the fact that they have a dysfunctional franchise. Really. Bringing in names like Wilson Betemit, Jeff Francoeur, and Melky Cabrera does absolutely nothing for us, and the squad just hasn't been able to breed pitchers from its farm system at all.
Prediction: Is it 2018 yet? That might be the next time that this team can even remotely compete for a postseason spot. Kansas City hasn't been relevant in years, and absolutely nothing has changed. This is the worst team in the AL for sure.
2011 Kansas City Royals Prediction: 5th Place in AL Central