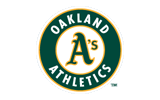 Oakland Athletics (81-81, 2nd Place AL West in 2010): General Manager Billy Beane seems to find ways to push all of the right buttons in the offseason, and though he didn't really make any of those "Wow!" moves this year, he certainly made some prudent calls. Bringing in Hideki Matsui and Josh Willingham should add some stability to a rather questionable lineup from last year, and David DeJesus should thrive now that he has some real bats around him. This is a young pitching staff from top to bottom, but many think that this could be a great year for this team.
Strengths: We know that there are all sorts of high hopes for this starting rotation in 2011, but the real reason that this team is going to succeed this year is its bullpen. Andrew Bailey and Brad Ziegler were great last season, and now added to the bunch are Brian Fuentes and Grant Balfour, both of which have had amazing seasons over the course of the last couple of years. Sure, these are more moves that really didn't pop up on the radar over the course of the offseason, but they're big moves that should help the A's nail down more games late on.
Weaknesses: There's just no glitz and glamour on this team. There probably aren't any 30+ home runs hitters, and there might not be any 100+ RBI or run scoring men either. You know on most other teams that there is that one guy in the lineup that you have to pitch around. Oakland doesn't have it, and it could prove costly.
Prediction: Every now and again, this team crops up out of nowhere and wins a division title. It's been a heck of a lot of seasons, but this bullpen is just what the doctor ordered this year. Dallas Braden, Gio Gonzalez, and Brett Anderson could be the newest threesome of pitchers that you had never heard of a few years ago that turn out to be absolute stars this year.
2011 Oakland Athletics Prediction: 1st Place in AL West
Texas Rangers (90-72, 1st Place AL West in 2010): Last season, the Rangers were making deer antlers and bear claws all the way into the World Series, and they proved that heart, hustle, and a well timed trade can really make your entire franchise. Don't get us wrong. Even without Cliff Lee, Vladdy Guerrero, and Bengie Molina, this is still a team that is fantastic. However, it's only a division and a Wild Card contender without those three, and not a legitimate World Series player.
Strengths: There is speed up and down this lineup, and Manager Ron Washington isn't afraid to use it. Elvis Andrus is one of the fastest men in all of baseball, while four others stole at least 14 bases last year. A healthier Josh Hamilton has 30/30 capabilities this year as well, and that could make a real difference in the way that this lineup not only plays in terms of running the bases, but in terms of being able to manufacture runs in tight games.
Weaknesses: There's just not a No. 1 in this rotation any longer. We're just not so sure that names like CJ Wilson and Tommy Hunter are going to be able to do this by themselves, as without Lee, this team wouldn't have survived the challenge from the Tampa Bay Rays in the first round of the playoffs. Unless Nolan Ryan and company are making a huge move on the horizon, that lack of an ace is really going to come back to hurt this team.
Prediction: Texas is going to be one of these teams that just barely ends up getting left out of the second season. The Rangers, like we said before, are good enough to contend, but they're not good enough to really pick off the best teams in this league on a regular basis.
2011 Texas Rangers Prediction: 2nd Place in AL West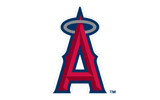 Los Angeles Angels of Anaheim (80-82, 3rd Place AL West in 2010): It was a tough year for the Halos last season, as they really aren't used to finishing in third place in the division, nor are they used to not even finishing .500, especially after years of domination in the AL West. However, they really had to rebuild last year, more so after losing Kendry Morales early in the season. The pieces were supposed to come together this year with Carl Crawford in the offseason, but instead, he headed to the Boston Red Sox. Manager Mike Scioscia has a lot of work to do.
Strengths: Of course, Scioscia is really the reason that this team contends year after year. Sure, Anaheim came up short last year. That won't dampen the spirit on this roster. Players love playing for Scioscia, and he tends to get the best out of them. He'll run, run, and run some more, and he preaches the fundamentals of baseball. That's exactly what this team is going to have to get back to this year to win games.
Weaknesses: The pop that used to be in this lineup with Vladimir Guerrero and Morales just isn't there anymore. Morales is still hurting and will start the year on the DL, and who knows what shape this team is going to be in, if and when he comes back. Torii Hunter can't carry this entire team. He really needed Crawford to help him out.
Prediction: There's no way that Anaheim is going to have a losing record again this year, but we aren't so sure that 82-85 wins is going to really have this club competing into the last weekend of the season. The Halos will beat up on the bad teams, but they won't be able to get into the dance when it's all said and done.
2011 Los Angeles Angels of Anaheim Prediction: 3rd Place in AL West
Seattle Mariners (61-101, 4th Place AL West in 2010): The Mariners can't really go anywhere but up from here. Sure, they had the Cy Young Award winner on their team in the form of Felix Hernandez... but so did the Kansas City Royals when they had Zack Greinke. How'd that work out? This is a team with some beautiful stars and a beautiful ballpark, but a few good apples amongst a pile of rotten ones is still generally just a pile of rotten apples.
Strengths: The starting pitching for this team actually does go a tad deeper than King Felix. Jason Vargas has some talent, and Doug Fister has proven that he can play, but the wild card is really Erik Bedard, a man that the M's opened up their wallets for a few offseasons ago. If this staff comes together, it can be lethal, but...
Weaknesses: ... Boy, is this lineup bad. There's Ichiro Suzuki, Chone Figgins, and... Somehow, naming off Miguel Olivo, Justin Smoak, Brendan Ryan, Jack Wilson, Franklin Gutierrez, and Milton Bradley just doesn't give us that warm, fuzzy feeling inside. There's a reason that this team ranked in the bottom five of virtually every offensive category last year in spite of the fact that Ichiro had yet another year with over 200 hits.
Prediction: Ichiro could have 400 hits this year and it won't make a difference. There just aren't any other pieces to this puzzle that are worthwhile. Hernandez will win his 16 or so games, but the rest of the team might not combine for 50 wins.
2011 Seattle Mariners Prediction: 4th Place in AL West