Division rivals from the AL Central square off in Motown on Saturday in a nationally televised MLB betting affair, as the Detroit Tigers (10-10) play host to the Chicago White Sox (8-12).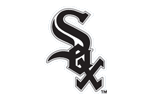 Take away an eight game losing streak that just ended two games ago, and the White Sox have had themselves one heck of a season. Unfortunately though, you really can't take those away, and the end result has been just an 8-12 campaign. The Sox scored nine runs in the final game of a four game series against the Tampa Bay Rays on Thursday. Over the course of the previous six games, they scored a grand total of nine runs. Yikes. Edwin Jackson's numbers are going the wrong direction right now, but he really hasn't had an absolutely awful start on the campaign. He is 2-1 with a 3.51 ERA this season, but his worst start was his most recent one against the Rays. Tampa Bay lit him up or 11 hits and four runs in seven innings. However, earlier in the year against his former mates, he struck out 13 and allowed just one run in eight scoreless innings, proving that he can still light it up on the bump. For his career against the Tigers, another of his former teams, Jackson is 3-1 with a 3.33 ERA in nine outings, seven of which are starts.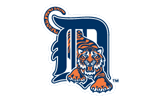 Detroit has won seven of its last 10 game to claw back to the .500 mark, and the good news is that it has really dominated this series against the White Sox. The win on Friday night in the first game in this series was the seventh straight and ninth out of 10 games against the Pale House, and all of those wins came by more than one run, beating the run line as well. The Tigers know that they are running out of patience with Brad Penny. Penny really hasn't had a good season in quite awhile, and we have to wonder with this being his fifth start of the season, whether he is about out of time in his MLB career. Penny really hasn't had a great start this season, as his best outing was three runs allowed in 6.2 innings of work against the Texas Rangers. In fairness, it was his only home start before this coming outing this weekend, but it also was the only time this year in which he was able to lead his team to victory. Still, Penny is 0-2 on the year.
Chicago White Sox vs. Detroit Tigers Pick: Penny is a train wreck right now, but the dominance in this series for the Tigers is something that just cannot be ignored. At even money and at home, there is just no way that we can ignore just how strong Detroit really is of a play on the MLB odds. Go with the Tigers +100.