Finish up your MLB betting action in the month of May on Saturday afternoon with Fox Saturday Baseball picks for the duel between the Philadelphia Phillies (17-8) and the New York Mets (11-15)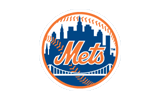 The Mets were really in fine form a few days ago, but all of a sudden, that six game winning streak really just seems like a distant memory. The team was absolutely blown out of the water 10-3 on Friday night, marking the third straight game this season in which it has allowed at least 10 runs to the favorites in the division. New York has a major pitching problem from top to bottom, which was definitely evident on Friday night when the whole staff really got rocked. The team has an ERA of just 4.66 this season, No. 24 in the bigs, and a WHIP of 1.48 is certainly nothing to write home about either. There have only been nine quality starts thus far in 26 games this season, second to last in the league. We don't really love the chances of Jonathon Niese giving the Mets one of those fantastic starts on Saturday. Niese did log a quality start in an 8-4 win over the Arizona Diamondbacks in his most recent start, as he allowed three runs, just two of which were earned in 7.0 innings of work. Still, that was his only win of the season, and he is 1-3 with a 5.10 ERA.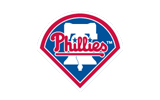 The Doctor is in for the Phillies. Roy Halladay is more or less the king of the quality start, as it is awfully rare that he doesn't end up fitting the bill for a quality outing. There has only been one terrible outing this year, as he allowed six runs and 10 hits to the Milwaukee Brewers. Aside from that, he only has four earned runs in four starts, including throwing seven shutout frames and striking out seven Mets in the first meeting of the year between he and his rivals. Halladay is coming off of a near complete game against the San Diego Padres. He threw 130 pitches, but came up just one out shy of the complete game. He struck out 14 on the day against just one walk and five hits. Since getting shut out by the D'Backs on Monday, Philly's offense has been en fuego, accounting for 23 runs in just three games. The team is batting .262 as a whole, ranking in the Top 10 in the game, and the play of Placido Polanco, who is batting .390 to lead the club, is definitely making a difference.
New York Mets vs. Philadelphia Phillies Pick: These MLB odds might be a tad bit ridiculous, but when push comes to shove, we just have to back the Phils even at this horrendous price. Niese just doesn't stand a chance of being perfect in this spot, and it very well could take perfection to get the job done. Take the Phillies -220.