Fox Saturday Baseball betting action heads to Oriole Park at Camden Yards this weekend, as the AL East rivals, the Tampa Bay Rays (18-14) and the Baltimore Orioles (14-17) crack skulls for the second time in as many days.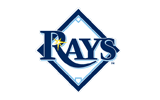 The Rays started off this season playing absolutely atrocious baseball at Tropicana Field, but after that dreadful start, they were able to get over the hump and have played some of the best ball for MLB betting fans in the bigs. Tampa Bay is four games above .500 and is right on the doorstep of the lead in the division. A 9-4 road record is one of the best in the league, and there is a great chance to improve that on Saturday with Jeremy Hellickson on the mound. Hellickson is only 24 years old, and he has been the pride of the Tampa Bay farm system for a number of years. He made Matt Garza a disposable player in the offseason, and he has shown some remarkable consistency this season. No, none of the starts for this youngster have truly been outstanding, but he has allowed between two and four runs in all five starts, and he has pitched between 5.1 and 7.0 innings in all of those starts. The bad news is that he hasn't won a game in which is team has given him fewer than 15 runs of support, but in fairness, in his other three starts combined, the team has only scored him seven total runs.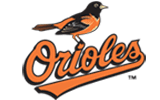 For whatever reason, the Orioles just don't have a good time playing against the Rays. They're only 3-8 in their last 11 meetings against them in Camden Yards, and the sweep at the outset of April at Tropicana Field really seemed to be the exception, not the rule for the O's. If you blindly look at the splits for Jeremy Guthrie, the man that is going to be on the mound on Saturday, you'd think that he has had a great season. After all, he has a 3.00 ERA, has 23 strikeouts in 39.0 innings of work against just six walks. His WHIP is at 1.08, and opposing batters are hitting just .247 against him. However, these numbers aren't all that far off from his stats last year when he went 11-14, and it should come as no surprise that he is only 1-4 this year. The good news though, is that the one win came against these Rays back on April 1st. Guthrie threw eight shutout innings, allowing just three hits with six strikeouts.
Tampa Bay Rays vs. Baltimore Orioles Pick: In the end, the Rays are just playing so much better than the Orioles are, and the hosts have just given one of their top starters no help whatsoever. After scoring just two runs on Friday night in a 6-2 loss and averaging 2.60 runs per game over the course its last five games, we just don't trust Baltimore. Go with the Rays +100.