MLB betting fans will love to get a piece of the NL Central action on Tuesday night, as the Cincinnati Reds (19-16, -$113) take on the Houston Astros (13-22, -$665) at Minute Maid Park.
The Reds have been a respectable road team this year at 9-7, but a lot of that is thanks to this current road trip, which has featured three wins against just one loss against the 'Stros and the Chicago Cubs. Last night's 6-1 win with Travis Wood on the mound was a solid one for Manager Dusty Baker and company, as it was the fifth in seven games against Houston this year. Homer Bailey was supposed to be "the next big thing" for the Reds a couple years ago when he came up, but he really hasn't live up to his hype as of yet. Of course, we know that he only just turned 25 years old a week ago, and he has a ton of potential. Bailey only has one start this season, and it happened to come against these Astros. He struck out seven and walked one, allowing four hits and a run in 6.0 innings of work for just his 17th career victory. His bullpen allowed three runs in the final three innings of that came, but Bailey had plenty of help from an offense that scored 10 runs just five days ago, and if that type of offensive output can be had again, Bailey should be in great shape.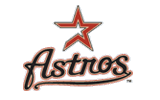 The Astros have been a bit of a train wreck. They're already three games under .500 at home and six under .500 on the road, and they have one of the worst money marks in the league for MLB betting fans at -$665. Since scoring 10 runs against the Reds in the first game of that three game set at the Great American Ballpark last week, there has been nothing to write home about for the Houston offense. The Astros have scored a grand total of just 15 runs in the six games since that point, and it is clear with a young pitching staff, that that isn't going to cut it... especially not with the way that Brett Myers has pitched as of late. It really looked like Houston got a fantastic deal last year by bringing in Myers off of the streets. He went 14-8 with a 3.14 ERA, and he threw a whopping 223.2 innings in the process. This year though, things haven't gone nearly as well. In his last three starts, he has allowed a total of 24 hits and 15 runs, and he has an iffy K/BB ratio of 16/7. Myers allowed six runs to the Reds against Bailey five days ago, and he suffered his second straight loss in the process. The last time that Myers won a game was back on April 12th when he allowed one run in seven innings against the aforementioned Cubs.
Cincinnati Reds vs. Houston Astros Pick: Myers is 3-4 with a 4.46 ERA in his career against Cincinnati, but we really can't use this last start as an indicator for how he is going to do this time around. We just don't believe in Bailey, and giving us a home team in this type of a spot as a short underdog is a steal. Make your MLB picks on the Astros +118.