After splitting their first two MLB betting affairs of the weekend, the Philadelphia Phillies and the Atlanta Braves will battle it out in the rubber match of this series on Sunday afternoon in a nationally televised duel on TBS.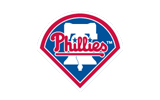 The Phillies really ran into a buzz saw in the form of Jair Jurrjens on Saturday in the Peach State, but they know that they still have the game's best record overall at 25-13 and the best road record at 12-6 in the National League. The big guns are coming out on Sunday for sure, as Roy Halladay is going to be on the bump. Halladay, who won 21 games last year and has a whopping 61 complete games in his career, is going to be back at it against a team that he has absolutely beaten the you know what out of. Halladay already has four wins in four starts, including two complete games, one of which was a shutout against the Braves. He has a 1.26 ERA and a 0.84 WHIP for his career against Atlanta. Now, to make matters worse, he's off to the best start to a season that he has arguably ever had. Halladay is doing virtually everything right. Batters are only hitting .220 against him, and he has only issued nine free passes against 66 punch outs in his eight starts. Even the one thing that has really plagued him his entire career, the long ball, has been kept to a dull roar this year. Halladay has only allowed one dinger, and that was five starts ago.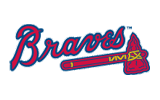 This is an incredibly important game for an Atlanta team that is just finally starting to get its act together. One has to remember that the Braves are already six back in the loss column of the defending division champs, and in order to knock them from their throne, they're going to have to do so by beating them at their own game. So far, so good this year, as Atlanta is 4-4 through the first eight games in this season series. Tim Hudson is coming off of a game in which he allowed seven runs, his worst such outing of the season, and he is going to have to shake off those cobwebs in a hurry to take down a potent offense. The righty got the win back on April 8th against these Phillies, throwing 7.2 solid innings, allowing three runs, just two of which were earned. For the year, Hudson has respectable numbers, as he is 4-3 with a 3.09 ERA and a 0.99 WHIP. Against the Phillies in his career though, Hudson is just 7-7 with a 3.70 ERA.
Philadelphia Phillies vs. Atlanta Braves Pick: There's just no way that we can bet on baseball with the Braves in this one. Halladay has just baffled them for his entire career, and this is an MLB trend that cannot be ignored. Hudson hasn't been at his best of late, and unless he is absolutely amazing, there is probably no shot for the mild upset. Instead, go with the Phillies -115.