The Chicago White Sox (17-25, -$971) are starting to get back on track once again, and it feels like they are just a few weeks away from competing in MLB betting action. On Tuesday, they'll take on the Texas Rangers (22-19, +$111) on the diamond, and we'll have our baseball picks for the big game, starting at 8:10 ET at US Cellular Field.
The Rangers, at least by their own standards, really didn't get a whole heck of a lot of offense on Monday night in the first game of this series, but when push came to shove, it didn't matter much considering the fact that Colby Lewis pitched a shutout. He allowed just five hits and a walk to complete the game, and he needed 110 pitches to get the job done. Texas has now won four out of five and is back atop the AL West standings, which are very tightly packed at the moment. Still, with pitching like that, the Rangers aren't losing games. They are averaging 4.68 runs per game, No. 6 in the league, and they rank No. 6 or better in every major offensive category. On the hill on Tuesday night is Matt Harrison, who has absolutely been battered, beaten, and bruised in his last four starts. He has allowed a whopping 17 runs in these four outings, and he only has made it through 17.1 innings of work in doing so. Harrison is 2-0 in his career against the Sox though, and he has an outstanding 2.70 ERA to show for it.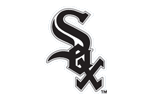 The question for the White Sox is whether John Danks is ever going to win a game again! The offensive support that Edwin Jackson got last night was about par for the course for what Danks has had all season long. The southpaw has only received more than four runs of support once all season long, and more than two runs of support just three times in eight starts. His splits are bad, but they're not absolutely atrocious, as he has a 4.50 ERA, a 1.44 WHIP, and a solid 40/16 K/BB ratio. However, Danks is 0-6 to show for his work, and he is the only pitcher in the game to boast an 0-8 record in his team's MLB betting affairs with him on the mound. Danks is the worst money pitcher in the game at -$967, but just like the men that are right around him in the standings (Ubaldo Jimenez, Chris Carpenter, Madison Bumgarner, and John Lackey), we know that business is going to be picking up eventually with Danks on the mound. Of course, 1-3 record in five starts against the Rangers probably isn't going to help matters any.
Texas Rangers vs. Chicago White Sox Pick: There is a lot of trouble right now in the Windy City, and the White Sox really need to turn this ship around in a hurry. Things are improving, but it feels like Danks is always the rally killer for the team. Not on Tuesday, though. He'll snare his first win of the season against a man that is struggling as much as he is on the mound. Go with the White Sox -130 for your MLB picks.