The MLB Network is all set to cover another great bout in MLB betting action on Thursday night, as the New York Yankees (22-19, -$306) crack skulls with the Baltimore Orioles (19-22, -$37).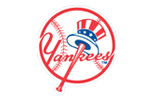 At least for now, it seems like the Bronx Bombers have righted the ship. After getting perilously close to the .500 mark, they won back to back road games to get to 22-19 and to restore order as contenders in the AL East. Still, the offense doesn't quite seem to be right at this point, and as we all know, if this unit isn't bashing over five runs per game, New York is in some real trouble. There shouldn't be any major issue on Thursday in terms of pitching, as CC Sabathia is the man on the hill. The big time lefty might only be 3-3 this season with a 3.47 ERA, but he is still one of the most feared southpaws in the game. Sabathia has gotten some great run support this year at 6.3 runs per game, which has to be a bit concerning for Yanks fans since the team is only 5-4 in his starts in 2011. The good news is that New York is 39-12 over the course of the last 51 meetings in this series, and it is 10-1 over the course of the last 11 times that Sabathia has taken the bump against the O's.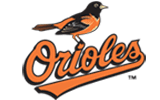 Poor Baltimore really has to feel like a fish out of water this year. It's not its fault that it has to play in the AL East, where a 19-22 record feels like it leaves you a country mile outside of the division lead. The Orioles are definitely coming on strong in the right direction, though they need to work on this 10-12 home record. We know that playing against the likes of the Tampa Bay Rays, Boston Red Sox, and the Yanks 18-19 times per year apiece is tough, but we also know that there are plenty of other games against the rest of the American League to boot. Jeremy Guthrie is just 1-6 on the season, but when you look at the rest of his numbers, you scratch your head as to how he has this sort of record. Guthrie has a 3.91 ERA and a 1.17 WHIP, numbers of which absolutely rival those of Sabathia. The problem is that while Sabathia is getting 6.3 runs per game of support, Guthrie is only getting 2.1. Those numbers are even worse in his last three games, as the O's only have plated five runs in those three games for him.
New York Yankees vs. Baltimore Orioles Pick: Still, we're wondering why these MLB lines aren't a bit higher. Sabathia should be the dominating man in this game, but we can't help but wonder if he hasn't totally lost it at this point in his career. Guthrie's splits are worthy of backing here, and in spite of the poor history, we're going to go with the Orioles +140.