On Friday night, the Philadelphia Phillies used their dominating pitching staff to outlast the potent Texas Rangers. Now, the two meet in their second Interleague baseball betting battle of the campaign on Saturday night in a regionally televised clash on Fox.
There might not be many better offenses in the league from top to bottom than that of the Rangers, but you wouldn't have known it against Roy Halladay on Friday. This has been an awful road team this year at 8-13, and the truth of the matter is that the defending American League champs are just 23-22 on the season and dipped below the breakeven line last night on the MLB odds at -$92 for the year. Colby Lewis will be the man in charge of making things right for Rangers bettors on Saturday. He has a 4-4 record and a 3.81 ERA this year, with a rock solid WHIP of 1.14. Lewis is coming off of a complete game shutout of the Chicago White Sox from five days ago, which marked his fourth straight start with at least 7.1 innings of work. He also has thrown at least 109 pitches in all of those starts, whereas he didn't even reach 100 in his three prior to that. Fatigue could definitely be a factor when push comes to shove.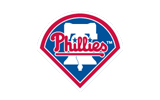 Last season, Cliff Lee was the monster that was able to almost single handedly pitch the Rangers to the World Series. Many thought that he would resign in the Lone Star State, as he truly enjoyed his team there with his newly found teammates after his trade from the Seattle Mariners. However, instead of doing that, and instead of signing with the glitz and glamour of the New York Yankees, he elected to go back to the City of Brotherly Love, where he has been welcomed with open arms... sort of... There are definitely some signs out there that the Phils made an awful investment on a man that really only had a pair of dominating years in his career. Lee is just 2-4 on the year with a 3.84 ERA. He does only have 13 walks for the season, but six of those came in his most recent start against the St. Louis Cardinals. He also only has eight strikeouts in his last two starts combined, which really pales in comparison with the 16 he had three starts ago against the Atlanta Braves. Lee is also coming off of a 122 pitch effort, and the last time he threw more than 115 pitches, he only lasted 82 the very next start.
Texas Rangers vs. Philadelphia Phillies Pick: Still, for a team that is 49-22 in its last 71 home games, we have no choice but to really like the Phils at this price. We know that Philadelphia has a lineup that can battle with that of the Rangers, and we are fairly confident that Lee will figure it out at some point. There's no better time than the present, and we expect that the southpaw will shine against his former team. Go with the Phillies -150.