The last time that the Chicago Cubs paid a visit to Fenway Park, they were battling it out in the World Series. Now, almost 100 years late, they're back for the second game of a three game Interleague series in MLB betting action against the Boston Red Sox.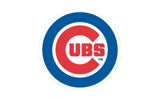 The Cubbies were absolutely rocked on Friday night from start to finish in a 15-5 defeat, as the whole pitching staff from top to bottom was really shaken. As a result, Carlos Zambrano might turn out to be a bit of a sacrificial lamb on Saturday. Big Z does still have plenty of innings in him, but it seems as though his hot start to the season should be tempered considering the fact that he has now allowed 10 runs in his last two starts, covering 12.1 innings of work. Zambrano's ERA is up to 4.89 in spite of the fact that he has a 4-2 record. The good news is that the offense has at least stayed relatively consistent on this road trip. The team has come up with at least four runs now in five straight games. The problem though, has been this beleaguered pitching staff, which has allowed at least seven runs three times and at least five runs four times along the way as well. The only good outing came from Casey Coleman in a 5-1 win two nights ago at the Florida Marlins.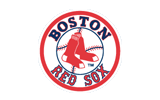 The win for the Sox on Friday marked their seventh straight, and they are definitely playing their best ball of the year right now to get back in contention in the AL East. It's really all coming together for Boston at this point. When the pitching staff gets rocked like it did when it allowed a total of 12 runs in games against the New York Yankees and Baltimore Orioles, the offense has figured out how to really shine. When that unit has slacked, a man like Clay Buchholz has been able to pitch a gem to save the team's bacon. With both John Lackey and Daisuke Matsuzaka on the DL though, it is definitely going to be tough to keep this going. It'll be up to Alfredo Aceves on Saturday night. Aceves, the former New York Yankee, has only pitched in relief for basically his entire career. His last start came back in 2009 with the Bronx Bombers, and he only has five starts in 70 career appearances coming into this one. Still, he has pitched well on the year, allowing just five earned runs in 17.1 innings of work. He allowed two of those runs in his first outing of the year and has been relatively untouchable since that point.
Chicago Cubs vs. Boston Red Sox Pick: This is really a bad spot for both pitching staffs. Still, we have a lot more confidence in the bats for the Red Sox right now than we do of the Cubs, and we tend to think that that is going to be the difference in what could be a thriller of a duel. Back the Red Sox -155.