It's another battle by the Bay on Saturday night at AT&T Park, and here at Bang the Book, we've got all of your MLB options covered for the clash between the Oakland Athletics and the San Francisco Giants.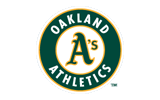 Visiting San Francisco hasn't been fun for the A's over the course of the last three seasons. In fact, they haven't won a game here since June 2008, losing seven in a row here after dropping 2-1 in extra innings on Friday night. The offense has been absolutely anemic in those games, accounting for just a total of 12 runs, numbers which just aren't going to cut it. To make matters worse, the G-Men have won 11 of the last 15 in this series, and the home team is 7-0 in the last seven and 11-2 in the last 13. Needless to say, especially considering all of this and what it lining up against him on the other side of the mound, Brett Anderson has his work cut out for him. Anderson has some nasty stuff, and there is no doubt that the 23 year old is going to end up being an absolutely can't miss stud in due time. Though he is only 20-20 in his career, it is clear that Anderson is going to be an ace eventually, and at times, he has pitched like it this year. Yes, he is only 2-3 on the season, but his 3.30 ERA and 1.23 WHIP are definitely likeable numbers.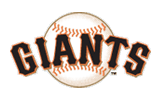 Of course, any time that you have to pitch against, "The Freak," you know that you've got issues. Tim Lincecum is coming off of a terrible start against the Colorado Rockies in which he allowed nine hits, six walks, and seven runs in just 5.2 innings of work. The good news is that before that, he had thrown 15 straight scoreless innings and fanned 21 in that stretch. Save for his won/loss record, Lincecum has some amazing numbers for the season. He is just 3-4, but he has a 2.36 ERA, a 1.18 WHIP, and batters are only hitting .217 against him. He has 69 strikeouts in 61 innings of work, and it is clear that he is well on his way to another 200+ strikeout season as long as he stays healthy. Think those numbers are impressive? You ain't seen nothing yet! "The Freak" has been a freak for sure against Oakland in his career. He's 4-0 with a 1.45 ERA and a 41/12 K/BB ratio in five starts. This is the third chance that Lincecum has had at the 60th win in his career, as he is currently 59-31 through 90 decisions and 131 starts.
Oakland Athletics vs. San Francisco Giants Pick: Again, it can't be stressed enough that Anderson is going to be a beast eventually. However, eventually, the Giants are going to give Lincecum some run support as well. Thus far, he has only received nine runs in his last five starts combined. Look for that to change on Saturday, as Lincecum's dominance will return. Go with the Giants -145.