We were pretty sure at the start of the season that the Boston Red Sox were going to be dominating sides in MLB betting action. What we weren't so sure of was that the Cleveland Indians were arguably going to have the best team in the American League. The two lock horns at Progressive Field on Monday night for the start of a crucial series between potential playoff foes.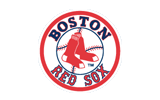 Faith in Red Sox Nation has officially been restored, as the boys from Beantown are just a half game back in the AL East race. Boston is now four games above .500 after spending the entire first month and change in the gutter and below the Mason-Dixon Line. Now, they're starting to creep up the ladder again, and the rest of the American League has to be terrified. On Monday, they'll be sending Clay Buchholz to the mound in a bit of an ironic pitching matchup. Buchholz is one of the many arms that have come out of the Boston farm team system, one of the deepest in baseball. He already has 33 wins at the age of 26, and he is coming off of three straight fantastic starts. The right hander has allowed just two earned runs in his last 19 innings of work, dropping his ERA on the season to just 3.42. No, this isn't like last year's 17-7 season in which he had a 2.33 ERA, but Buchholz is definitely putting up numbers to be proud of. In spite of the fact that he had nearly an identical number of strikeouts and walks in his first six starts of the year, Buchholz has settled down and accounted for 20 punch outs against three walks in these last three starts.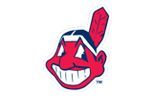 Now, the irony... The hope that Buchholz was going to be a stud of a pitcher when push came to shove helped gave General Manager Theo Epstein the confidence to trade off Justin Masterson and a host of other prospects to the Tribe to get back Victor Martinez. Martinez is now gone, but Masterson remains a cog in the Cleveland rotation, proving again, just how this franchise has gone about building itself. At just 26 years old, Masterson has a ton of good years left in him, and since coming over to Cleveland, he has been remarkable, especially this season. Sure, he has lost his last two starts, but it's not like there is shame in the fact that he got the 'L' after allowing just one run in a complete game against the Chicago White Sox last time out. Masterson is still 5-2 with a 2.52 ERA this year, and he has only allowed one home run. Against Boston in his career, he has been remarkable, winning both starts and allowing just six hits and one run in 14.0 innings of work, including a complete game shutout.
Boston Red Sox vs. Cleveland Indians Pick: Justice will once again be served on this day. When are the oddsmakers going to figure out that the Indians are 14 games above .500 for a reason at home? The MLB odds are definitely in our favor in this one, and that being said, we have to back the team that is 24-4 in their last 28 home games in spite of the fact that Boston has won nine out of 10 overall. Go with the Indians +105.