American League East rivals meet up in MLB betting action on Tuesday night in the Bronx, as the New York Yankees face the Toronto Blue Jays.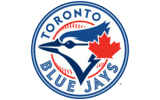 You might think that the Blue Jays are a far cry from the Yanks, and just based on the -170 MLB odds in favor of the Bronx Bombers, it'd be hard to challenge that. However, the team with the best slugger on it isn't the one wearing pinstripes. Jose Bautista already has 19 jacks this year for Toronto, easily the best in baseball, and he really could challenge Barry Bonds' record by the end of the year if he keeps this time of a pace up. Toronto is actually only two games back of the Yanks after last night's win against Bartolo Colon, and the hope is that Ricky Romero can pitch it to another win in this series on Tuesday night. Romero might only be 4-4 for the season, but this 26 year old has the stuff of a Cy Young Award winner. Over his last two starts, he has thrown 15.2 innings and has allowed just seven hits, five walks, one run (on a solo homer at that), and he has struck out 14 batters. The splits for Romero are simply stunning this year, as he has a 1.14 WHIP and a .214 batting average against.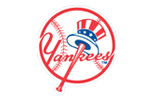 And once again, without really looking, you'd probably think that CC Sabathia is the better pitcher in this game. And once again, the argument could be made that you are wrong. Sure, Sabathia has 161 wins in his career at just the age of 31, which is five times the wins of Romero, but when push comes to shove, the Yankees' southpaw is just 4-3 with a 3.06 ERA this year. A 1.30 WHIP and a .257 batting average against are actually worse numbers than those of Romero. Plus, the bullpen for the Bronx Bombers, save really for Mariano Rivera, really just isn't all that great. Sabathia is going to need to pitch deep into this game just as he did in his last start against the Baltimore Orioles when he threw 8.0 shutout innings and struck out nine batters to give New York a legitimate chance at winning this game. The offense has given CC a heck of a lot of help in his wins -- in fact, in four straight wins, the Bronx Bombers have given him at least a dozen runs to work with. But in those losses this year, New York only has six total runs in four games.
Toronto Blue Jays vs. New York Yankees Pick: Like we said, there really isn't a whole heck of a lot of difference right now between Toronto and New York, and if you removed the names from the fronts of their uniforms, you wouldn't know which team to back in this one, even at even MLB odds. As it is, the Blue Jays +165 is an absolute steal, as we know that this is a game that is being won at least 45% of the time by the Jays.