Wrap up your Tuesday night of MLB betting action by the Bay for a great contest between potential playoff combatants in the National League, as the Florida Marlins pay a visit to the San Francisco Giants. The first pitch will be thrown at 10:15, and the game can be seen live on the MLB Network.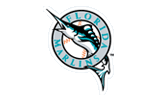 The Fish really have a problem right now with Josh Johnson on the disabled list, but they are hanging in there at 26-19 and are still fighting for a playoff spot in spite of the fact that they really don't have as much money to work with as a lot of these other teams (like the Giants). Ricky Nolasco had really been about as consistent of a pitcher as the Marlins could have hoped for until his most recent start. He allowed five runs in six innings against the Chicago Cubs in a relatively bad start, especially considering that he only had one other start to date with more than three runs allowed on the season. Still, thanks to an offense that has only given him 10 runs in this stretch, Nolasco has led Florida to three straight losses. He's still 3-0 on the season though, and he has a 3.32 ERA and a 1.16 WHIP, and his splits against the Giants in his career are even better. Nolasco has a 1.91 ERA and a 0.92 WHIP in 28.1 innings of work against tonight's rival in his career.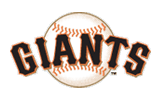 However, while we're talking about pitchers that are consistent seemingly each and every night, we have to talk about the man that is going to be taking the baseball from the other dugout on Tuesday, Matt Cain. Cain is really a tremendous star for the G-Men even though he is only 60-64 for his career. No, Cain doesn't seem to really win as many games as perhaps his should, but there is no doubt that he just keeps finding ways seemingly every night to keep his team in games, and there is definitely something to be said about that. Though he is only 3-2 on the season, the Giants are 7-2 in his nine starts, and Cain has pitched at least six innings and allowed three or fewer runs in eight of his nine outings on the campaign. He has never been beaten by Florida in his career, going 3-0 with a 2.98 ERA in seven career starts. The Giants enter this one at 27-19, the third best record in the National League, and the defending champs are holding a 3.5 game lead on the Colorado Rockies for first place in the NL West.
Florida Marlins vs. San Francisco Giants Pick: This is really a tight set of MLB lines to be making picks on. The Marlins are a great road team this year at 12-7, and they're up seven units on the season, but San Francisco is 13-5 at home and up virtually the same seven units. In the end, we just prefer Cain to Nolasco, especially here at AT&T Park, so we have to go with the Giants -135 tonight for our MLB picks.