Runs have been flying on the board left and right in the first two games of this MLB betting battle, and there's no reason to think that Wednesday night will be much of an exception, as the Cincinnati Reds pay a visit to the Philadelphia Phillies.
The Reds really haven't played all that well offensively on this road trip, but they did come out of their shell to account for six runs yesterday in the 6-3 win. The team is still averaging just 3.60 runs per game on this roadie, and the situation is only going to get worse tonight in all likelihood. That's going to put a heck of a lot of pressure on young Travis Wood, who is just barely 24 years old. We feel bad for this youngster, because last season, in this exact same spot in the City of Brotherly Love going up against Mr. Halladay, he threw the game of his life, allowing just one hit and no runs in nine innings of work... and he got a no decision and the Phillies won the game 1-0... This year, Wood nearly hasn't been as effective, as he is just 3-3 with a 5.17 ERA. We're not overly crazy about a 1.40 WHIP or a .289 batting average against, and we know that this youngster still has a heck of a lot of work to do to become the ace at the top of any rotation.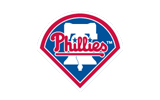 And then there's Roy Halladay, who is arguably one of the best right handed pitchers of our time. He has 175 wins for his career, six of which have come this season, and he just turned 34 years old two weeks ago. Halladay really has the stuff to be 9-1 this year, but his offense just hasn't helped him out. He has pitched through at least seven full innings in all but one start since his first of the year, and in all of those starts in which he went at least seven full frames, he has allowed two runs or fewer in seven of the eight, and in the ninth game, he allowed just three runs. The offense though, hasn't given him more than three runs of support but once since April 7th against the New York Mets. All told, the man they call "Doc" is 6-3 with four complete games this year, and he has a 2.21 ERA, a 0.98 WHIP, and a whopping 80/12 K/BB ratio in 77.1 innings of work. Batters are only hitting .224 against him as well.
Cincinnati Reds vs. Philadelphia Phillies Pick: Sure, we know that we have a really, really hard time laying nearly one to two in this game, especially knowing that the offense really hasn't helped out Halladay all that much in the recent past. Still, Wood is just overmatched in this one, and if he can end up leading his team to a loss in what basically should've been a complete game one hitter, he probably isn't getting the job done in Philly on Wednesday night against Doc and the gang either. Go with the Phillies -195 on the MLB lines.