The Detroit Tigers have been doing a lot of battling other teams and Mother Nature of late, and Thursday afternoon might not be any exception. If the weather holds up, they'll be heading into MLB betting warfare with the Boston Red Sox at 1:05 at Comerica Park in a game that will be broadcast live on the MLB Network.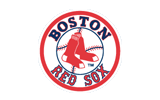 Isn't it remarkable what a change a few weeks can do for your team? The Red Sox were once in last place in the AL East, but now that they have gone on their first real run of good play on the season, they're on a pace to win 90 games again this year and will probably end up threatening the 100+ win mark. The amazing part about all of this is just how badly some players have performed. Dustin Pedroia is still batting just .249 on the year, while Carl Crawford is only at .229. And, now that both Daisuke Matsuzaka and John Lackey (which combined have ERAs totaling two touchdowns) on the DL, men like Alfredo Aceves have had to step into the fold. Aceves has generally been a relief pitcher for his entire career, but in this case, he is set to make his second start in relief of the two injured stars. Don't expect him to last all that long though, as he only made it five innings in his first start as a member of the Red Sox five days ago.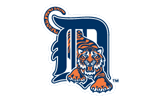 The Tigers were rained out on Wednesday night, and they know that things aren't looking all that promising for this duel on Thursday either. It's a sin or a team that has won seven out of eight on its home field, and especially so for one that is three games below .500 thus far on the campaign on the road. The Tigers badly have to get over the hump of scoring runs against Boston, something that it has only done 10 times in the last four meetings between these teams. Though all four meetings were in Beantown, there is still no excuse for that type of production. And yes, all four sets of MLB odds were beaten by the Red Sox. The good news is that Max Scherzer is expected to take the mound on Thursday, barring Mother Nature's interference. He is 6-1 on the season and is clearly having the best year of his brief four year career. He has really only been a starter for three seasons, and of those three, this is clearly his best ERA (2.98) and won/loss record (6-1). A 1.37 WHIP and a .263 batting average against are both numbers that can be improved upon as well, which is all the more scary for the rest of the American League.
Boston Red Sox vs. Detroit Tigers Pick: The Sox are playing great right now, but we aren't going to go against the Tigers with Scherzer on the bump. Detroit is just barely a favorite in this game on the MLB odds, and against any other team not named the Red Sox or the New York Yankees, it would be favored by a heck of a lot more, especially against a man that really has never been a starter in his career. Go with the Tigers -115.