The effects of playing a 19 inning game can resonate for a few days, and that might be what the Cincinnati Reds have to battle again on Friday night. They'll take on the Atlanta Braves at Turner Field in a game that will start at 7:35 ET.
Poor Cincinnati is just about set to fall to the .500 mark for the season, one of which Manager Dusty Baker was hoping that his team wouldn't hit again after getting off and running to a relatively good start on the season. Losing three out of four to the Philadelphia Phillies really hurt, but the long term effects on his bullpen might be even more crippling. The Reds have needed to throw 18 innings in relief in the last two days, and now they can add a travel day in there as well. Now, to make matters worse, Mike Leake and his 5.70 ERA are going to be on the bump on Friday night. Leake was demoted to the bullpen after allowing seven runs in 3.2 innings of work against the Houston Astros on May 3rd, and he really hasn't been all that great in relief since that point, allowing three hits and a run in 2.0 innings of work. Leake, a bred starter, is just 11-6 in his brief career, but his 4.53 ERA and 1.47 WHIP leave a lot to be desired. The good news is that he does have a sparkling appearance against the Braves to his credit, as he allowed just one earned run in six frames against Atlanta last year.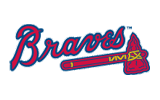 The Braves really should be capitalizing on this tired Cincinnati squad in this game, especially with Tommy Hanson getting the baseball from Manager Fredi Gonzalez. This 24 year old really has been stellar in his career to date, going 26-18 in his 65 outings, all of which have been starts. Hanson has been on fire of late especially, leading the Braves to five wins in his last six starts, and he is 4-0 in that stretch. Hanson is now up to 5-3 on the year, and he has a 2.72 ERA and a 1.04 WHIP. The seemingly unhittable righty has a .206 batting average against, and he has done a tremendous job, as he has for his entire career, limiting free passes. Hanson has only walked 18 batters this season in 59.2 innings of work, a number which looks absolutely stellar when you factor in the fact that he has 61 strikeouts to boot. Hanson is 3-1 with a 2.05 ERA for the season at Turner Field, and he has basically been unhittable, allowing opponents to bat just .183.
Cincinnati Reds vs. Atlanta Braves Pick: Even though we have to lay a relatively large number in this game on the MLB odds, we know that we have no choice. There's just no way that we can back a man who has to have had his confidence shaken in Leake against a man that is as hot as Hanson, especially with the game being played at Turner Field. Go with the Braves -155.