One of the hottest teams in baseball take on the defending champs in MLB betting action on Friday night at Miller Park, and the MLB Network will be there with live coverage of the game. The San Francisco Giants will try to derail the Milwaukee Brewers in a game that will get underway at 8:10 ET.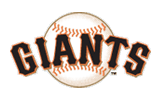 It's sad to think that Tim Lincecum is only 4-4 on the season, but that doesn't make him any less feared by the Brewers and by the rest of baseball. The man that they call "The Freak" is coming off of a "freakish" performance six days ago against the Oakland Athletics in which he allowed three hits, no runs, and no walks in a complete game shutout, his best start of the season. He struck out a half dozen batters that day, but he already has four starts this year with at least nine punch outs. Lincecum has 75 strikeouts in 70 innings of work, and he is clearly on his way to another 200+ strikeout season. Batters are only hitting .203 against him, and his WHIP is 1.07. The problem is that he really hasn't played all that well against the Brew Crew in his career, going 2-3 with a 4.62 ERA. However, on the road this season, Lincecum might be just 3-3, but he also has a 1.74 ERA and has been remarkably consistent, save for allowing seven runs in 5.2 innings in his last start on the road at the Colorado Rockies (though only three of those runs were earned).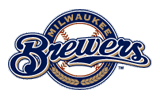 The Brewers got off to a sluggish start this season, but they have rolled off six straight wins and look to be an unstoppable side in MLB betting action. In this stretch, the offense has had four great games against the Washington Nationals and Colorado Rockies, and four very well pitched games as well. One of the men on the biggest tears in the league this year is Shawn Marcum, who is really rounding into a legitimate Cy Young contender this season. The splits for this guy are just absolutely amazing. He is 6-1 and has won his last six decisions. Marcum has a 2.37 ERA, and 1.02 WHIP, and batters are only hitting .214 against him. You don't really think of Marcum as a guy who is going to be a shutdown pitcher, but if you look at his career stats, you'll see where we're coming from. He is 43-26 with a 3.70 ERA, a 1.22 WHIP, and a .241 batting average against. It should be no surprise either that he has 62 strikeouts and just 15 walks in his 64.2 innings of work this year. That strikeout ratio is probably a tad higher than normal, but the walks are right on par. This was a great find for Milwaukee this year in the offseason.
San Francisco Giants vs. Milwaukee Brewers Pick: Marcum is just too tough to top right now, and the Brew Crew are playing too well to be downed. Go with the righty against "The Freak" at Miller Park on Friday night and back the Brewers -110 for your MLB free picks.