A pair of teams that have high aspirations for winning their respective divisions this year duke it out in MLB betting action on Thursday night at Busch Stadium, as the St. Louis Cardinals take on the San Francisco Giants in the final game of this four game set.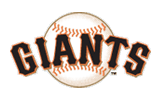 The Giants have already taken two of the first three in this series, and they have to be feeling good to get back to five games above .500. They know that the Arizona Diamondbacks won't stay hot forever, and eventually, they'll be able to claw their way back into first place with more series like this one. This is a great time to have southpaw, Jonathan Sanchez on the bump for the G-Men as well. The defending champs got a heck of a season out of Sanchez last year, as he struck out 200+ men for the first time and had the best ERA of his career at 3.07. Sanchez is well on his way to 200 K's again this season, as he already has 71 in just 64 frames, and his ERA of 3.38 is nothing to complain about. Batters are hitting just .204 against him, and he has largely been unhittable at times this year. If the offense could just produce more runs for him, Sanchez would have the stuff of a seven or an eight game winner. He really has only had one awful start this year, a 5-2 loss at the New York Mets in which he allowed five runs in five innings, and even that isn't the worst thing that has ever happened.
Manager Tony LaRussa has already had himself a heck of a season. His best pitcher, Adam Wainwright hasn't thrown a pitch and won't throw one this year, as he had Tommy John's Surgery thanks to a freak injury during Spring Training. His other ace, Chris Carpenter hasn't given him anything worth smiling about all season long. Albert Pujols, who many thought would go absolutely bonkers in his contract year, is nowhere to be found of the list of the Top 10 home run hitters for the campaign, and he is batting right around the weight of Prince Fielder instead of the weight of his daddy, Cecil Fielder. And now, Kyle McClellan is on the DL, Jamie Garcia is coming off of arguably the worst start of his career and has to be pushed back, and he is basically out of options. So now, it's up to 23 year old Lance Lynn, a man that was a supplemental draft pick three years ago, to come into the rotation for his MLB debut on Thursday night against the Giants. Lynn didn't pitch all that well in AAA Memphis this year, going 5-3 with a 4.06 ERA, and it really looks like he is merely just being thrown to the wolves in this one.
San Francisco Giants vs. St. Louis Cardinals Pick: There's just not enough gas in the tank today for the Redbirds to escape this game. This could be an awfully patchy looking lineup, and it is a tired bullpen, having played an 11 inning game last night. We have no choice but to back the Giants in MLB betting action on Thursday.