For the second straight night, the Minnesota Twins and the Kansas City Royals are going to square off in an MLB betting affair that will be broadcasted live on the MLB Network. Here at Bang the Book, we make our free MLB picks for this duel.
The Twins didn't have any problems producing offense on Thursday night, knocking around Sean O'Sullivan and the KC staff for eight runs to mark the team's first win in this series since the first of the season in April. They had lost four in a row and six out of eight before that win on Thursday. Now it's time for Carl Pavano, a man who went 17-11 last season, to get off of his butt and to start winning some games for a team that badly needs a pick me up. Pavano was blasted for seven runs, six of which were earned in 5.1 innings of work in a loss against the Royals back in May, and he really hasn't been that great ever since that point. He has allowed a whopping 45 runs in his last eight starts, and to no surprise, his ERA is 5.19. Pavano has some major problems with his splits, though. It's not like he was ever a dominating strikeout pitcher. However, Pavano only has 26 punch outs this year in 69.1 innings of work. He has only fanned more than three batters in a game once. That's why the rest of his numbers are so bad right now as well. Batters are hitting .291 against him because he can't get the free outs.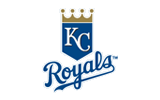 The Royals have hit a bit of a tailspin right now, as they are really starting to look more like the Royals that we were expecting to see from the outset of the season instead of the ones that were in contention through the first 30 games of the year. However, what we have to remember about KC is that the two runs scored on Thursday night was really a fluke, not the trend based upon recent history against the Twinkies. The Royals have scored at least 10 runs five times in their last nine games against Minnesota, and they did it four times here at Kauffman Stadium in six tries. That's great news for just barely 22 year old Danny Duffy, who will be making his fourth career appearance in the majors on Friday night. Duffy is one of the exciting kids in the stacked farm system for the Royals. He has yet to log a win or a loss in his career, but he has definitely pitched well enough to be 3-0. The southpaw has allowed seven runs in 15.1 innings of work, striking out 14 and walking 10. These numbers, as we said, have been good enough to win, but the truth of the matter is that KC has lost three one run games in his appearances this year.
Minnesota Twins vs. Kansas City Royals Pick: We're going to give the nod to the kid on Friday. Every youngster has his day, and this is going to be the day for Duffy. Even though it's a bit chalky, we have to go with the Royals -145 at home against a slacking Pavano and the Twins.