A pair of aces square off on Fox Saturday Baseball betting festivities this weekend, as the Cincinnati Reds play host to the Los Angeles Dodgers.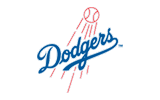 Manager Don Mattingly hasn't had a heck of a lot going for him in his brief time as the man in charge of the boys in blue. In fact, the Dodgers are almost nine units below the Mason-Dixon Line this year in terms of profits on the MLB lines, and they are six games under .500. They already lost the first game in this series as well 2-1 on Friday night. The only good news is that Clayton Kershaw is the man on the mound on Saturday. We said that Mattingly hasn't had a lot of good news, but at least Kershaw is proving to be a stud once again. His splits are amongst the best in baseball, and it could be easy to assume that he should have a heck of a lot better than a 6-3 record in his first dozen starts this year. Kershaw has a 2.62 ERA and a 1.10 WHIP, and batters are hitting just .218 against him on the campaign. He already has 87 strikeouts in just 79 innings of work, and perhaps most importantly, he is completing in slew of innings, accounting for nearly seven frames per start. Kershaw is coming off of his best game of his season, a complete game shutout in which he allowed just two hits and one walk against 10 strikeouts against the Florida Marlins.
The bad news for Mattingly though, is that the Reds are at least starting to play well. Cincy accounted for its second straight win on Friday night, and Manager Dusty Baker hopes that this is the start of a nice run for his club to get firmly back above .500 after slipping just a tad in recent weeks. Johnny Cueto hasn't allowed more than three runs in a start this season, and if he can keep that up on Saturday, he should be good enough for his third win of the year. Cueto didn't get started this season until May 8th, and he is 2-2 with a 2.20 ERA. Batters are hitting only .210 against the righty this year, and he too, is coming off of a complete game outing against the Atlanta Braves. The bad news for Cueto though, is that he has a baffling 5.40 ERA in 15 innings of work against the Dodgers in his career, and he is 0-3 to show for three rather dismal efforts against them.
Los Angeles Dodgers vs. Cincinnati Reds Pick: We know that the Dodgers typically aren't a good enough team to be backing at these types of MLB odds on the road, but on Saturday, we have to make an exception. Kershaw is just lights out right now, and with just a few runs here and there, the Dodgers +105 can be great MLB picks.