NL West rivals collide by the Bay on Saturday afternoon for Fox Saturday Baseball, and MLB betting fans certainly won't want to miss out on the clash between the San Francisco Giants and the visiting Colorado Rockies.
The Rockies have just never recovered from this May swoon that took them from having one of the best records in baseball all the way down to where they currently sit at -$1,333 for the year. One of the up and coming young guns in the Colorado organization is going to take the bump for the 12th time this season, as the world will get a great chance to see 23 year old Jhoulys Chacin. Chacin already has a complete game shutout to his credit this year, and he has fanned at least seven batters four times in his last nine starts. He might only be 5-4 this year, but he definitely has some fantastic splits. The righty has a 3.33 ERA and a 1.12 WHIP. Batters are only hitting .208 against him, and he has a K/BB ratio of nearly 3/1. Chacin has had four looks at the Giants in his career, and he has had great success, going 2-1 with a 2.14 ERA in 21 innings of work.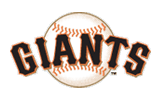 There are just some huge questions for MLB betting fans of the Giants right now. Without Buster Posey in the lineup, there is a huge void in the center of the lineup, and there is just nothing in terms of consistently in the lineup for run production. Madison Bumgarner doesn't need to hear anything about getting fewer runs than he deserves. This poor righty really made a name for himself last year in the postseason, especially in the run to the World Series title, but this year, he just hasn't gotten any help whatsoever from his team. The seven runs scored for him against the St. Louis Cardinals in a 7-3 win five days ago was the most help he has gotten all year. The Giants have already had five games this year in which they either scored no runs or just one run for Bumgarner. As a result, it shouldn't be surprising that the righty is 2-6 in spite of the fact that he, too has pitched very, very well. Bumgarner has a 3.66 ERA and a 1.34 WHIP, and we know that those numbers are destined to improve. Batters won't likely hit .262 against him all season long. The question is all of these walks. Bumgarner has allowed 22 free passes this year in just 64 innings of work. He allowed 24 in 111 innings in his rookie campaign.
Colorado Rockies vs. San Francisco Giants Pick: Sure, the Giants are struggling offensively... but the Rockies are just plain struggling. There is no way that we can justify why the visitors are favored in this one. Both of these pitchers are both up and coming in a big time way, and both are very comparable. Home field advantage is big time in this series, as the hosts have won six in a row, and the Giants have won six in a row here at AT&T Park against the Rocks as well. Go with the Giants +100.