There might not be two teams that hate each other in baseball more than the Chicago Cubs and the St. Louis Cardinals. These two duke it out in MLB betting action in front of a nationally televised audience on Fox on Saturday afternoon at Busch Stadium with the first pitch coming at 4:10 ET.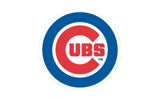 There's really nothing but bad news coming here for the Cubbies. They are one of the worst money teams in baseball at -$1,029, and they are threatening to fall 10 games below .500 just a third of the way through the campaign. They were already socked 6-1 in the first game of this series on Friday night courtesy of a great pitching performance by Jaime Garcia of the Cards, and they have now lost three of the four meetings in this series this year and five of the seven dating back to last season. Now, to make matters worse, they really have a gas can on the mound on Saturday in the form of Randy Wells. Wells is already approaching 30 years old, and he has yet to win his 25th game in his career. A spot starter or minor leaguer for most of his career, Wells only has 65 outings to his credit. He has pitched twice this season, once effectively against the Arizona Diamondbacks (before they got hot) and once not so effectively against the Pittsburgh Pirates when he allowed five runs in a 10-0 loss.
And more bad news for the Cubs... Albert Pujols now has seven hits in his last five games, including a pair of home runs to give him 10 for the season. The slugging righty might only be hitting .266 for the season, but we know that he is catching fire and he historically has a good time going against his most bitter rivals. And now, just to top it all off, St. Louis' best pitcher is on the mound on Saturday in the form of Kyle Lohse. Sure, we know that Lohse has the ability to drop off the face of the earth at any point, as we really don't trust pitchers that are five games below .500 in over 300 appearances in their career, especially when they already have more wins this season than they did in either of their last two. Lohse truly has been remarkable though, as he has a 7-2 mark and a 2.13 ERA this season. Of course, batters will end up hitting better than .205 against him, thus his WHIP will end up a heck of a lot higher than 0.92, but there is really no denying any of these starts that Lohse has had this season.
Chicago Cubs vs. St. Louis Cardinals Pick: Will Lohse return to form eventually this season and revert back into a .500 pitcher again? Probably. But will it happen against the Cubbies? Probably not. Chicago just doesn't have the horses to keep up with St. Louis on a regular basis. This has the potential to be an ugly second game to what could be an ugly three game sweep. Go with the Cardinals -180 for your MLB picks on Fox Saturday Baseball.