Things are consistently going from bad to worse for the Chicago Cubs. They are now 10 games below .500 and have lost five straight games, and they'll hope to right the ship in MLB betting warfare on Sunday against the St. Louis Cardinals.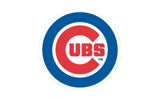 About the only good news for the Cubbies' faithful in this one is that Carlos Zambrano is going to be on the mound on Sunday. He is 16-5 in his last 21 starts against the Redbirds, and he is sure to be under a ton of pressure to improve that marks again this weekend. He allowed four runs in seven frames against the Cards back on May 10th, which is basically a par for the course start that we have seen out of "Big Z" lately. Zambrano has a great record this year at 5-2 in a dozen starts, and he has a 4.23 ERA and a 1.27 WHIP. Batters are hitting .256 against him. Still, it really feels like Zambrano has a lot more work that he needs to do to become a truly dominating pitcher once again. One way or the other, Zambrano is going to need a heck of a lot more support than the Cubs have given their pitchers of late against the Cardinals. St. Louis pitching has held down Chicago to just six runs over the course of the last three games in this series, all of which have gone in favor of the Cards.
Oh Albert... We spoke about this yesterday with the Cardinals, but it is clear that Albert Pujols has woken up. He hit his 11th and 12th home runs on the campaign on Saturday, and he has really looked a lot more like the Albert Pujols that we have gotten used to. The second blast proved to be the game winner in the 12th inning. Unfortunately, at least as of yet, St. Louis fans haven't seen the best out of their "ace" pitcher, Chris Carpenter this year. It's not totally the fault of the 35 year old righty, but he definitely has some problems this year. Carpenter has a 4.52 ERA and a 1.45 WHIP this year, and batters are hitting .298 against him. These numbers are as bad as they have ever been in his career. Carpenter, who has 134 wins in his storied career, is just 1-5 on the season, and he hasn't won a game since May 10th... Against Zambrano and the Cubs! On that day, Carpenter didn't have his best stuff, allowing 13 hits and four runs over the course of seven frames. However, he has had a lot of tough luck because of a lack of run support over the course of the year, and that one stroke of good fortune doesn't nearly make up for the rest of the year's worth of woe.
Chicago Cubs vs. St. Louis Cardinals Pick: This price is just too high on the MLB betting lines to back the Cardinals. We do tend to believe that Carpenter is going to get the job done more often than not, but the MLB odds just don't add up properly. Zambrano has seemed to have everything going right this year, while Carpenter has had nothing going right. We'll have no choice but to go with the Cubs +150.