Both the Los Angeles Dodgers and the Philadelphia Phillies have had quite the history with one another, especially in the postseason in recent years. The two will start off a big time three game set in MLB betting action on Monday night in the City of Brotherly Love.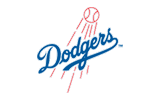 The Dodgers did a great job this weekend against the Cincinnati Reds, taking two of the three games to get back within four games of the .500 mark. However, this really does have the potential to be a rough series for them. They were knocked off in two out of three MLB betting affairs in both meetings last year at home and away, and they were crushed out of the postseason in 2009 in five games, allowing at least eight runs in three of the five. Lefty, Ted Lilly has pitched better of late, but he is still just a 4-4 pitcher when push comes to shove. The southpaw has a 4.22 ERA in spite of the fact that he has a rock solid WHIP at 1.22. Batters might be knocking him around to the tune of a .276 batting average, but keeping down that walk total, which is at just 12 for the season, has been crucial. Lilly is just 1-4 in his career against the Phillies, posting a 5.91 ERA in his 35 innings of work.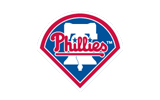 And then there are the Phils, who are the favorites on the 2011 World Series odds due to the fact that they are 11 games above .500 coming into this week and starting to run away from the field in the NL East. Of course, the oddsmakers also know that come playoff time, Cliff Lee is going to be a heck of a lot better pitcher in all likelihood than he has been thus far this season. Are the Phils having a bit of buyer's remorse with Lee? It's quite possible. After all, he is just 4-5 with a 3.94 ERA this season. The scariest number when you're talking about this southpaw is his walk total, which is already at 19 for the season. That's already one more walk than he had in 28 starts last year. He's only at a dozen now. Batters are also hitting .264 against Lee, and he only has one complete game all season long. Not including the playoffs, Lee had seven last year out of his 28 starts with the Texas Rangers and the Seattle Mariners combined.
Los Angeles Dodgers vs. Philadelphia Phillies Pick: Even though Lee is definitely the better pitcher in this matchup, and even though he is certainly going to win this game more often than not, the MLB odds in this showdown are ridiculous. We know that Lilly is one of these pitchers that just always seems to keep games close, and when push comes to shove, we know that that is going to be the key to victory when you're dealing with odds like this. Go with the Dodgers +175 for your MLB picks on Monday.