After taking the first game of this three game set on national television on Monday night, the Philadelphia Phillies look to snare Game 2 against the Los Angeles Dodgers in MLB betting action.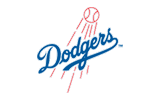 The Dodgers are 8-20 in their last 28 games against the Phillies, including a bad five game series in the postseason two years ago. Now, at five games below .500, Los Angeles is in a heck of a lot of trouble, especially in the NL West, where a lot of teams haven't quite gotten going yet in spite of the fact that they have reasonable records. Now, to make matters worse, a man who has never been on the bump as a starter in his career is going to make his debut at just 22 years old in Rubby De La Rosa. The 22 year old has only made three relief appearances over the course of his brief career. He has thrown five innings and allowed just three hits and one run in that time. The good news is that this is one of the biggest prizes in the Los Angeles farm system. The bad news is that he might not quite be ready to take on one of the best teams in the game, on the road, against one of the best pitchers that the game has seen in quite some time.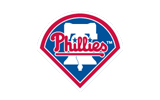 Speaking of teams that just hasn't quite gotten it together, we present the Phillies. Oh sure, they have the best record in the league and they are a dozen games above .500, but when push comes to shove, you really don't seen anyone having a career year. Ryan Howard hasn't quite gotten there yet this season, and some of these big time pitchers are still floating around at .500 or near .500. Yesterday, the Dodgers had to deal with Cliff Lee, who only improved to 5-5 on the season with his win. Now, they have to deal with Roy Oswalt, who is just 3-3 in his nine starts this season. This righty is one of the most accomplished active pitchers in the game at this point, and the argument is going to be made whether he is a Hall of Famer or not when it's all said and done. Oswalt has a 2.70 ERA this season, and he has really pitched like a bandit since coming off of the disabled list a few weeks ago. Oswalt has a WHIP of 1.26 for the season. The only bad news happens to be a coincidence. The Phillies are just 1-10 in their last 11 games played on Tuesdays.
Los Angeles Dodgers vs. Philadelphia Phillies Pick: Yesterday, we were bitten by these Phillies by showing confidence in the Dodgers. We're going to trust the visitors in this one once again, as we still think that these are fairly ridiculous MLB odds. Los Angeles is good enough to take a game like this, and we definitely like the little that we have seen out of the young De La Rosa this year. Go with the Dodgers +165.