Two of the biggest market teams in MLB betting action collide for the start of a four game weekend series in the City of Brotherly Love on Thursday night, as the Chicago Cubs take on the Philadelphia Phillies.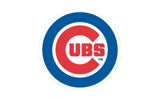 The Cubs know if they are going to get a game in this series, this is the one to get. They are really not playing well right now, as they are the worst money team in the league at -$1,305, and they are probably so far out of the playoff race that it isn't going to make a difference what they do here over these next few months. The biggest problem for the Cubbies on Thursday night is that Randy Wells is going to be on the mound. Simply put, Wells is a gas can, and he hasn't been helped out by the fact that his offense has only provided him with eight runs over the course of his three starts in the majors this year. The righty was left out of Manager Mike Quade's rotation this year after going just 8-14 a season ago, but he has been in the mix now since the end of May. Wells is 1-1 on the year, but the rest of his splits and stats are a tad bit frightening. He has a 5.74 ERA and a 1.40 WHIP, and what makes that so scary is the fact that that WHIP could go up due to a batting average against right now of just .246, 18 points shy of his career average.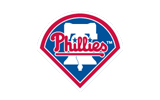 We said that this was the best chance that Chicago had at taking a game in this MLB betting series, and that's because this is the only arm that the Phils are going to throw that isn't that of at least a potential future Hall of Famer. Kyle Kendrick still has a lot of leaning to do, and if he is going to do so, it is going to be out of the bullpen for the most part. Kendrick has just three spot starts this year, most of which have gone poorly. He is 3-4 in 16 appearances this season, and he has a 3.8 ERA. We are definitely concerned about his lack of strikeouts. Unless Kendrick turns into the second coming of Greg Maddux, he probably isn't going to be in great shape with just a dozen K's in 33.1 innings of work, especially since he has more walks than that as well (13). This is going to be the first time in which Kendrick has started against the Cubs, though he did pitch a scoreless inning in relief against them earlier in his career.
Chicago Cubs @ Philadelphia Phillies Pick: Still, getting the Phils at this price on the MLB odds is just ridiculous at Citizens Bank Ballpark. There really might be no stopping this team, especially in this series, and we wouldn't be overly surprised to see the big time brooms get busted out. Go with the Phillies -150.