Things are definitely not going well right now for the New York Yankees. They have already lost first place in the AL East after losing the first two games of their series at home against the Boston Red Sox, and they'll hope to avoid getting swept in their own backyard in MLB betting action on Thursday night.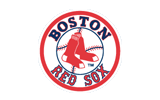 The Red Sox are basically playing with house money right now, as they know that they are going to end up leaving the Bronx with at least a share of the division lead, which is a real triumph knowing the level of competition that they have had to go against. Boston has won five straight games, sparked by that 14 inning rally against the Oakland A's over the weekend, and now, it is going to be competing for the best record in baseball quite soon. To make matters even better, Manager Terry Francona is going to be throwing his ace to close this series, Josh Beckett. Beckett hasn't exactly owned the Yankees in his career, as he has just a 5.66 ERA against them, but he has dominated them twice this season, throwing 14 scoreless innings and earning two fantastic victories. Batters are only hitting .189 against Beckett this year, and he has a 2.01 ERA to show for it. After a 6-6 season in 2010, it is clear that this righty is back, and he is going to be making a charge at the Cy Young Award in the American League when it's said and done.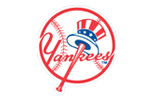 Of course, if Beckett is going to win the Cy Young, he is going to need to find a way to outpitch CC Sabathia, the man that is going to be opposing him on Thursday night. Manager Joe Girardi knows that this is a vital game on the heels of a vital series against the Cleveland Indians, and rather than throwing Sabathia in his normal spot in the rotation, which would have been tomorrow against his former team, he elected to use his horse right here in the final game against the Sox. The lefty got off to a rough start this year, but since getting lit up by Beckett and these Red Sox back on May 14th, a game in which he was dominated by the right hander and allowed six runs in 6.2 innings, he has been remarkable. The lefty has thrown 8.0, 9.0, 8.0, and 8.2 innings in his last four starts respectively, and he has allowed just a total of seven runs, six of which have been earned. Sabathia earned his 4th, 5th, 6th, and 7th victories of the year in those starts, raising him to 7-3 with a 2.80 ERA this season.
Boston Red Sox @ New York Yankees Pick: Perhaps had the last two games in this series gone differently, we wouldn't be looking at a virtual pick 'em game. The Red Sox have the better team of these two in our opinions, but we know that the Yanks are tough to beat at home, and really, really tough to sweep. Go with the Yankees -120 to tie up the top of the AL East and to knock around Beckett for the first time this season.