Friday night MLB betting action pits two teams heading in opposite directions against one another, as the Philadelphia Phillies play host to the Chicago Cubs.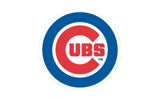 In fairness to Chicago, it really did do a nice job on Thursday night taking the first game of this four game set, winning 4-3 in extra innings. Any second win over the course of these next three days would be considered a bonus and would be at least a moral victory for a team that is nowhere near the .500 mark. There's still more good news, yet. Even though the Chubs have lost their last two starts with Carlos Zambrano on the mound, they have to be considered in good shape in this outing. Big Z has pitched well this year; in fact, he's pitched significantly better than most figured that he would have off of a few questionable seasons which included some time in the bullpen. Zambrano's 3.98 ERA isn't all that bad, and unlike last year, when he walked basically a batter every other inning, he only has 26 free passes this season in 83.2 innings of work. As a result, Zambrano is 5-2 on the campaign, and his WHIP is way down at 1.24 in spite of the fact that he has a comparable batting average against as last season.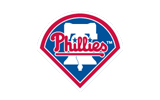 The Phils are still amongst the best teams in the game this year, and there is no doubt that they are going to be in prime position to make a deep run in the playoffs. Sure, they lost last night, but they do have their ace in the hole in waiting on Friday in Roy Halladay. Halladay has led the team to eight straight wins on Friday starts, something that might be more fluky than relevant. However, he has led the team to 10 wins in 13 starts this season, and he has an 8-3 mark, numbers which are certainly notable. We're only in the middle of June, and the righty is already going to have 100 innings under his belt though, which has to be a concern for a man that tossed almost 300 innings of baseball last year including the playoffs. Still, Halladay has a 2.56 ERA, a 1.07 WHIP, and batters are only hitting .246 against him. He'll have 100 strikeouts when this one is said and done with, and he only has 14 walks for the season and just one in his last two starts combined.
Chicago Cubs @ Philadelphia Phillies Pick: Don't get us wrong. We know that Halladay is an absolute beast, and we know that he is winning this game significantly more than he isn't. However, these are just ridiculous MLB odds in this one. No pitcher in the world is worth backing at -200 or more against a man like Zambrano, who has been a bright spot in an otherwise dismal season for the boys in blue. Go with the Cubs +185.