We continue with another great Fox Saturday Baseball betting affair this weekend, as the Chicago Cubs continue a four game set with the Philadelphia Phillies.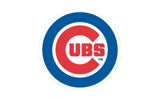 The Cubs' offense has done their part the past few days. The only question has been whether the defense and the pitching has been able to make those runs stand up against one of the best pitching staffs in the game. So far, a split is a great result for MLB betting fans, but at least one more win is necessary to ensure that this is a winning series. On Saturday, Matt Garza is going to try to shake off the dust of what has been a shaky season to try to rebound for his team. Chicago is only 3-7 in his 10 starts this season, and he is just 2-5 with a 4.07 ERA. Garza, the former Tampa Bay Rays standout, allowed four runs in four frames of work on June 6th, his only start since coming off of the DL from the middle of May. He has already allowed more unearned runs this year (7) than he did all of last season (5), and he has had just a third of the starts. His defense has been killing him, and issuing 23 walks over the course of his last nine starts isn't helping matters either.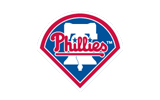 After a rough start to the season, Cliff Lee might be getting his mojo back, and that's bad, bad news for the rest of baseball. Lee is only a .500 pitcher this season at 5-5, but he definitely looked sharp in his most recent effort against the Los Angeles Dodgers. The southpaw allowed seven hits and one walk in seven scoreless frames, striking out 10. Lee at home this year has been absolutely unhittable. Teams are only batting .259 against him, and he has a 2.34 ERA in 50.0 innings of work. Over his last four starts at Citizens Bank Ballpark, Lee has allowed just eight earned runs over a span of 39 innings. For the season, his walk total is way, way up with 20 (considering that he only had 18 all of last season), but he also already has 100 strikeouts. A 3.72 ERA isn't what you'd expect out of a man like this that just signed a bizarre contract, but things are definitely improving for Lee and the Phils.
Chicago Cubs @ Philadelphia Phillies Pick: Yesterday, Roy Halladay was a man on a mission for Philadelphia, and he had a great game. Chicago scored its runs off of a much maligned Phillies bullpen, but in the end, we got a great price on a team that had a chance to win that game. We have the same opportunity at basically the same price on the MLB odds in this one, and we are going to take the fullest advantage of it. For your MLB picks, back the Cubs +175.