Manager Dusty Baker faces one of his former teams on Saturday afternoon in MLB betting action, as his Cincinnati Reds travel to take on the San Francisco Giants.
The Reds are floundering right now, and they badly need to win some games on this road trip to keep their heads above the .500 mark. They're just one game over right now, and they're four under outside of the Great American Ballpark. The offense has only produced five runs in this series, but in fairness, it has only allowed three runs as well over the first two games here by the Bay. If the 'O' doesn't kick it up in this game, the MLB odds suggest that Mike Leake is in a lot of trouble. Leake has been in and out of the bullpen this year, making nine starts and three relief showings. He's had some rough starts, but the former first round draft choice has a 4.63 ERA and a 5-2 record. Leake was fantastic on the bump five days ago against the Chicago Cubs at home, as he allowed 10 hits and two runs in eight frames in one of his best outings of the campaign. That's now just seven runs allowed in his last six appearances (half of which have come in relief) since allowing seven runs in 3.2 innings against the Houston Astros, the mark of his demotion.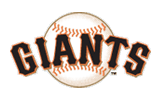 The Freak has gotten his mojo back. Tim Lincecum has led the Giants to four straight wins and six out of seven in spite of the fact that the team has only given him more than five runs of support once in that stretch. The good news for San Francisco backers is that they are seven games over .500 at home, which is why it has a +$625 mark on the MLB lines this year. The NL West lead is still the Giants' for the moment, but this strong home mark is a necessity to keep up in order to get a chance to defend their championship. Lincecum really has had some questionable moments this year. He is just 1-1 at home on the campaign with a 3.21 ERA, which are numbers that are questionable in relation to his 5-4 record and 2.85 ERA on the year. Lincecum has allowed 12 runs in 18.1 innings since shutting out the Oakland Athletics, but the team has been picking him up and winning games for him. It's questionable that Lincecum has issued at least three walks five times in his last 10 starts, but he is getting the job done.
Cincinnati Reds @ San Francisco Giants Pick: If you took the names away from these two starting pitchers, you probably wouldn't know which one was which at this point, save for those relief appearances by Leake. Recent form is definitely on the side of Cincinnati, and odds have it, the Reds +150 is the better of these two choices.