TBS Sunday Baseball betting action pits two of the best teams in the American League against each other, as the New York Yankees slug it out with the Cleveland Indians.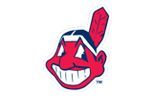 There definitely could be some retribution in order here for the Tribe, as New York took a licking in terms of hit batters on Saturday. The bullpen was worked hard yesterday thanks to the fact that starting pitcher Mitch Talbot ended up getting tossed in the sixth inning of that 4-0 defeat. That means that Sunday's pitcher, Josh Tomlin is going to need to be remarkable, especially against a tremendous lineup. The good news is that Tomlin has led the Indians to eight wins in his 12 starts this year, and he has some fantastic splits. The righty has a 3.71 ERA and a 7-3 record to show for his work. However, over the course of his last three starts, he has been terrible... at best... Tomlin has allowed at least four runs in all three starts, totaling 16 runs in his 18 innings of work and averaging nine hits per start allowed. In day games this year, Tomlin is 3-0 with a 2.75 ERA in his 19.2 innings of work, and he has allowed just a dozen hits in that stretch. He also has a 0.99 WHIP this season as a whole, a remarkable number.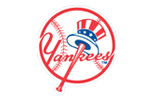 Give the Yankees credit for not totally losing their composure over the course of these last few days in spite of the fact that they have had every opportunity in the world to just fold up shop, especially with these batters taking such a beating at the plate. The offense has done well in this series, accounting for 15 runs against just seven allowed, and Bartolo Colon and the bullpen did a great job posting a shutout on Saturday afternoon in the Bronx. Now, Freddy Garcia is going to have the same sort of lofty expectations, especially after the awful series against the Boston Red Sox this past week in which the whole pitching staff was demolished. Garcia allowed four runs in just 1.2 innings against the Sox five days ago before getting yanked without much progress. He has now allowed a total of 16 runs in his last five starts, and none of those outings have exceeded the seven inning mark. Better is expected on Sunday. Curtis Granderson just hit his 20th home run of the season on Saturday for the Bronx Bombers, and he and the rest of this offense are going to be expected to pick up the slack if Garcia is a downer again.
Cleveland Indians @ New York Yankees Pick: What a tremendous set of MLB odds we are getting on the Indians on Sunday. It's just not all that likely to think that the Tribe are going to get swept in this series, especially since the matchup on the mound is awfully favorable. Go with the Indians +140.