It's another edition of ESPN's Sunday Night Baseball, and here at Bang the Book, we have our baseball picks ready to go for the clash this week between the Cincinnati Reds and the San Francisco Giants.
Fortunately for the Reds, they had themselves a great series this weekend, which included getting three great starting pitching performances and one incredibly game yesterday out of the offense against Tim Lincecum, one of the best pitchers in the game today. Now, Manager Dusty Baker hopes to finish off this series with three wins in four tries on Sunday, and to do so, he is calling upon Edinson Volquez to get the job done. The Volq Man has only been on the bump once since May 22nd, and that came five days ago versus the Chicago Cubs. Edinson was fantastic, tossing seven innings and allowing just seven hits and one run. He struck out five Cubs on this day and looked like the man that we have been accustomed to seeing over the course of the last few years with the Reds. Still, the numbers for the holistic season aren't nearly picture perfect. Sure, Volquez is 4-2 on the campaign, but he has a 5.74 ERA and has already issued 40 walks. That's more walks than some will be seeing in the entire season! To counter, Volquez does have a K/9 of exactly 9.00, a fantastic number by starting pitching standards.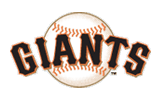 For the NL West leaders, this has been a surprising series draw or defeat. The Giants have really fallen offensively here, scoring just five runs. Perhaps we shouldn't be surprised, though. There just aren't that many offensive weapons to be relying on, especially with Buster Posey out of the fold for the season. It's also not helping that Jonathan Sanchez, Sunday's starter, has been getting more and more wild as this season has gone by. You wouldn't know that Sanchez would have thrown at least 97 pitches in four straight starts based upon his innings output. He hasn't made it through the sixth inning but once in those four outings, and it's because of his walks. Just like Volquez, there have been a ton of free passes issued by Sanchez this year -- 45 in fact. And, to make matters worse, 15 of those walks have come in his last three starts. Sanchez, like Volquez though, has 78 strikeouts this year in just 74.1 innings of work, and he has a stellar 3.51 ERA. Still, with at least 75 walks in each of the last three seasons, and potentially over 100 this year, Sanchez has some work to do to become a solid pitcher in this league.
Cincinnati Reds @ San Francisco Giants Pick: We really don't like any of these starting pitchers, as there could be a ton of walks if their commands aren't sharp. That being said, we trust the Cincinnati lineup more than the San Fran lineup, and we think that this series is no fluke whatsoever. They're only short underdogs, but we have to go with the Reds +105 to claim Sunday Night Baseball betting action this week.