The New York Yankees have absolutely dominated the Cleveland Indians over the course of the first three games of this four game series. They can finish off the sweep at home in the Bronx on ESPN's Monday Night Baseball betting action tonight.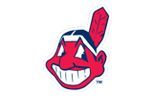 Cleveland picked a bad time to go on a swoon. They've dropped four straight games overall and are just 1-11 in their last 12 games played on grass. They're also only 3-8 in their last 11 road games, just in time to finish up a series with the Yanks and to head to the Motor City to battle with the Detroit Tigers. There is a distinct possibility that the Indians could really end up three or four games out of first place by the time this week is over with. The good news is that Carlos Carrasco, a 24 year old Venezuelan righty, is on the mound on Monday night. He's been absolutely dominating on the road this year, going 3-0 with a 3.48 ERA in his six starts. Carrasco was lights out in his most recent effort as well, going 8.1 shutout innings against the Minnesota Twins at home. He allowed three hits and a walk and struck out six batters in the gritty 1-0 victory. Carrasco is now 4-1 in his last five starts, and he really only has had one horrible outing since allowing seven runs in 6.2 innings of work in his first start of the year back on April 2nd.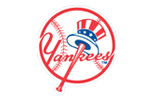 The only thing that the Yankees have to be wondering right now is why they aren't making up any ground on the Boston Red Sox in the AL East race. The Sox have won nine in a row, three of which were at the expense of New York, and the boys in pinstripes have to be getting flustered. Still, all the Yanks can do is keep on winning, something that they have done easily in this series. They have won all three games by at least four runs, and have outscored Cleveland 24-8. Now, they are 35-16 against the Tribe in their last 51 meetings here at Yankee Stadium, and they're 13-3 against them in their last 16 meetings overall. AJ Burnett is going to be toeing the rubber on Monday night for Manager Joe Girardi. In fairness to Burnett, he hasn't had much luck this year from the standpoint that he hasn't guided his team to a win in a game in which he hasn't gotten the decision. Still, a 4.37 ERA just isn't good enough for a man that is supposed to be a front of the rotation type of guy.
Cleveland Indians @ New York Yankees Pick: Carrasco is good enough to salvage something out of this series for the Indians. We don't believe that Burnett should really ever be a -170 favorite, especially against a competent team, no matter how bad it is slumping. Don't be shocked if the Indians +160 turns out to be the right side for your MLB picks on Monday night.