The Windy City will be on fire on Saturday for the second MLB betting affair of this three game set between the cross town rivals Chicago Cubs and Chicago White Sox at Wrigley Field.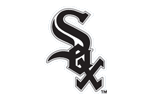 The White Sox just continue to drop through the cracks in the AL Central, and even though there have been plenty of opportunities to get into the driver's seat in the division, they just haven't done the job when push comes to shove. However, if there is a bright spot in Chicago's season this year, it is that Phillip Humber has been absolutely remarkable. He started off the year as nothing more than a spot starter in his career; in fact, he only had two starts in his entire career before this season. This year though, he has flourished in his new role, accounting for seven victories against just four defeats. Humber has a 2.89 ERA, tops on a staff that is generally very, very good, and he has a 0.97 WHIP as well. Opposing teams are only putting up 3.2 runs per game against Humber and the Sox when the righty is on the mound, and as a result, 'under' bettors have rejoiced to the tune of a 10-4 record. Chicago is red hot in Interleague play in spite of the fact that it was beaten by the Cubbies on Friday afternoon. It is still 40-16 over the course of its last 56 games played against the National League.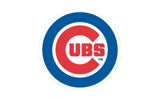 The Cubs might be out of it this year, but at least they are doing their best to play the role of spoiler against their hated rivals! Yes, the North Siders are still just 4-9 over the course of the last 13 games in this series, but they are going to try their best to win this series on Saturday behind the right arm of Matt Garza. When you look at the splits for the former member of the Tampa Bay Rays, you see some solid numbers. A 1.33 WHIP isn't all that bad, and a 4.07 ERA is right on par with Garza's career numbers. However, this year, things just generally haven't worked out that well, as he is only 4-6, and the team is just 5-9 in his 14 starts. Garza has pitched well in his last three starts though, going 2-0 with a 4.91 ERA and a 1.04 WHIP. Of course, it has really helped that the team has been able to put up 21 runs in those three games in front of him, and if he can get similar help on Saturday, the boys in blue should be celebrating.
Chicago White Sox @ Chicago Cubs Pick: We just don't know if the Cubs are really going to win this series when push comes to shove or not. This is the best chance that the North Siders have of getting the job done, as Sunday's pitching matchup is even worse. However, Humber has just been too tough to top for the most part, and going against a very suspect Chicago lineup, he'll get the job done more than half the time. Go with Humber and the White Sox -105 on the MLB odds.