Two of the teams that are battling for postseason spots this year are going to start off their crucial series on the Fourth of July on Monday, as the Los Angeles Angels of Anaheim play host in MLB betting action to the Detroit Tigers.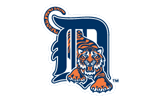 Detroit is still trying its best to run down the Cleveland Indians for the top spot in the AL Central. The good news for the Tigers in this series is that they are 6-2 over the course of their last eight meetings against the Halos. However, Detroit has lost back to back series at home against the San Francisco Giants and the New York Mets, and the hope is that the road can get it over the hump once again and back into contention. There's no better time for a rookie to make his MLB betting debut as a starter than on a national holiday, and for Charlie Furbush is doing just that on Monday. Furbush has been pitching out of the bullpen for a dozen games this year before finally getting the call from Manager Jim Leyland in this one. Furbush has really pitched well, posting a 2.49 ERA in 21.2 innings of work, and batters are only hitting .257 against him. He has a 1.29 WHIP and a relatively solid 17/9 K/BB ratio.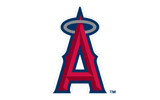 The Halos are playing well right now, as they have won six straight series dating all the way back to a mammoth 12 game road trip that started in the middle of June. Now that they have returned home, the Angels have won five out of six games and are well on their way to catching the Texas Rangers at the top of the AL West. Unfortunately for Manager Mike Scioscia, he has to turn the ball over to 32 year old Joel Pineiro on Monday. Pineiro really hasn't had a great start since May, yet he has posted four straight victories for his team in the process. The righty has gotten 28 runs of support in this run of great luck, and unless the rookie opposing him is in for a long day, Pineiro's streak could be coming to a close. For the season, the righty is 3-3 with a 4.14 ERA. He's not allowing a ton of free passes, giving up 19 for the year, but batters are hitting a tremendous .304 against him this year, which has led to a 1.45 WHIP.
Detroit Tigers @ Los Angeles Angels of Anaheim Pick: We know that the Angels are just playing fantastic baseball right now, but this isn't a great spot for them to be in. We just don't trust Pineiro, and we have a great feeling about the rookie to be able to throw five or six great innings against an LA lineup that is just due to calm down at some point. Beat the MLB odds with the Tigers +115 on Monday.