A day after taking the first game of this series in Southern California, the Los Angeles Angels of Anaheim are back in action on Tuesday night in MLB betting action, as they play host to the Detroit Tigers.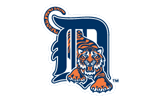 The Tigers fell a game and a half back of the Cleveland Indians for first place in the AL Central on Monday, and as we head towards the All Star Break, the reality is starting to set in that there is only one playoff spot that is going to be available for the five teams in this division. Detroit is only four games above .500, but the good news is that one of the best pitchers in baseball is going to be on the bump on Tuesday in Justin Verlander. At times, the righty is really the only thing that the Tigers have going. He is 11-3 on the season, and he already has a no hitter to his credit this year. His WHIP of 0.86 is simply off of the charts, and his ERA of 2.32 is amongst the best in baseball. Teams are only averaging 2.9 runs per game when Verlander is on the mound, and it is very, very clear that he is going to be at a huge advantage tonight. Verlander had one of the best June's in the history of baseball this year. He has won seven straight starts and has guided the team to eight straight wins. In his last seven outings, Verlander has allowed just five total runs, and he has thrown at least 7.0 innings in all seven outings, striking out at least 10 three times.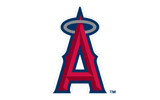 The Halos are on the verge of winning their seventh straight series, and if they are going to take another step in that positive direction on Tuesday, Dan Haren is really going to have to have the game of his season to do so in all likelihood. Give Haren credit for pitching a gem in his most recent outing against the Washington Nationals. He allowed just two hits and one walk in 7.1 scoreless innings of work. The former member of the Arizona Diamondbacks is 8-5 on the season with a 2.85 ERA. He has a 1.02 WHIP thanks to the fact that he has only walked 18 batters for the year, and it also helps that opponents are only hitting .231 against him. Haren needs just two strikeouts to reach the 100 mark for the year, and if he can keep up on this pace, it will likely be yet another year with at least 200 strikeouts when it is all said and done. The only bugaboo is that Haren is just 2-4 in his career against the Tigers, and he has a relatively dreadful 4.93 ERA to show for his seven starts against them.
Detroit Tigers @ Los Angeles Angels of Anaheim Pick: We think that Haren is one of the best pitchers in baseball, but the problem with taking him on the MLB odds on Tuesday night is that Verlander is just pitching as if he is on another planet. There's almost no way that you can go against Detroit's Cy Young Award contender, especially in this spot at this price on the MLB lines. Take the Tigers -115.