AL East rivals lock horns on Thursday night for the start of their last series before the All Star Break in MLB betting action, as the Boston Red Sox play host to the Baltimore Orioles.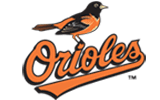 The O's already know that they are looking forward to next season, and the question is coming when they are going to start unloading players before the MLB Trade Deadline. Jake Arrieta is going to be on the mount on Thursday night. The 25 year old righty has clearly been the best pitcher on this staff, though he is clearly starting to really fall off from his start of the season. Arrieta is 9-5 with a 4.74 ERA this year. This pitcher's splits are awfully difficult to figure out. That ERA is alarmingly bad, which really suggests that he shouldn't be anywhere near a .500 pitcher on a team that is probably going to finish the season around 15-20 games under .500. Still, when you dig a little deeper, things look to be pretty on par, and maybe even a bit better than they are for the righty. His WHIP is 1.35, while batters are only hitting .238 against him. On the flip side of things, Arrieta only has 76 strikeouts this year against 44 walks, a ratio that certainly won't cut it for most big league pitchers.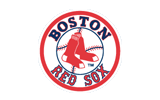 And then there are the Red Sox, who are just a half game back of first place in the AL East of the New York Yankees, arguably the best team in the American League. The problem that Manager Terry Francona has had of late is that his pitching staff isn't nearly whole. Francona knows that he has some major problems keeping this unit together with all of the injuries and problems with John Lackey finding his consistency. The good news is that Andrew Miller really has picked it up as a backup option. The young lefty has had three starts over the course of this season outside of Pawtucket, and he hasn't allowed more than three runs in any of those starts. He is 2-0 on the year with a 3.06 ERA. Batters are hitting .279 against him, but Miller has offset that by walking just seven batters. Boston has won all three games that Miller has started this year, but of course, it has also given the lefty a whopping 28 runs of support in those three games.
Baltimore Orioles @ Boston Red Sox Pick: It's not often that we get a price like this on the Red Sox in a game in which they're clearly playing one of the lesser teams in their division. However, on this night, we're just not so sure that Arrieta is getting the respect that he deserves. Baltimore very well could be set to pull the upset on Thursday night, and that being said, we'll back Arrieta and the Orioles +145.