Two of the best MLB betting teams in the land clash at AT&T Park on Friday night just before the All-Star Break, as the San Francisco Giants play host to the New York Mets.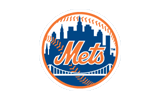 The Mets are still floating around in postseason contention this year at two games above .500, but the quest is going to be difficult tonight without Jose Reyes in the fold. In fact, three of the four starting infielders from the start of the season are on the DL right now, which is making it even more remarkable that they are still in the pennant chase. The man on the mound on Friday is RA Dickey, and he is really starting to pick it up again like he was last season. The knuckler has led the Mets to three straight victories, and opponents have only averaged 2.33 runs per game in those outings as well. Dickey might only be 4-7, but he has a 3.68 ERA that seems to be improving with every start. A WHIP of 1.34 is right where it needs to be, and batters are now only hitting .261. New York's righty gets a heck of a lot more strikeouts than you would figure. He has 74 already in 107.2 innings of work, and he has fanned at least six four times in his last nine outings.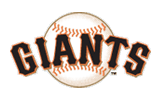 However, when you're talking about a man that has come out of nowhere to post a season like he never has before, you have to talk about Ryan Vogelsong, who is going to be on the bump for the G-Men on Thursday. Vogelsong was just 10-22 in his career before this year, and the truth of the matter is that he really didn't figure to be in the San Fran lineup this year either. However, with 13 starts under his belt, the righty is 6-1 with a 2.13 ERA, and he is just pitching out of his skull. The righty has a 2.13 ERA and a 1.15 WHIP, and he is forcing batters into just a .222 BAA. However, there are at least some moderate concerns about recent form for Vogelsong. He has allowed nine runs, five of which were earned over the course of his last two starts, and he had only allowed nine runs in his previous eight starts before that. Another bad news is that Vogelsong walked four batters in each of his last two starts, and he only had 19 for the season before that in his previous 11 starts.
New York Mets @ San Francisco Giants Pick: The truth of the matter is that one of these pitchers is on the uptick, while the other one is potentially on the downswing. The Giants are the slight favorites in this one, but it really isn't justified. We'll do our best to stick with the Mets +125 on the MLB lines on Friday.