The Minnesota Twins are inching their way back in the AL Central race after a dismal first two months of the season. On Saturday afternoon, they take on the Chicago White Sox in MLB betting action at US Cellular Field.
The Twinkies really could make it back to .500 here within a few weeks if they can catch some fire, and that might be a mark worthy of being called a contender in the AL Central this season. With two victories already under their belts in their series, they'll hope to ride the left arm of Brian Duensing to victory for a third time to guarantee a win in this four game set. Duensing is coming off of arguably the best start of his career. He allowed six hits and four walks against the Tampa Bay Rays on the Fourth of July, but he also pitched a complete game shutout and struck out seven. We definitely don't expect to see this out of Duensing all the time, but it was a great change for a man who had allowed at least five runs in four of his previous nine starts. For the season, the southpaw is 6-7 with a 4.25 ERA, numbers which definitely aren't much to be proud of. The bad news for Duensing? In his last two games following duels in which he threw at least 110 pitches, he allowed six runs in 4.2 innings and seven runs in 2.0 innings.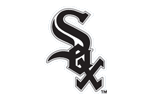 There's definitely sour news for the Sox right now, and the time has to be ticking on Manager Ozzie Guillen. With two losses in this series already, the distance to get back to .500 seems huge at four games, and the bitter truth is that Minnesota is 15-2 over the course of the last 17 meetings between these teams in the Windy City. That being said, the man who has certainly been the most consistent pitcher Chicago has seen in years will be on the mound on Saturday, and hopefully, Mark Buehrle can set things right once again. The Pale Hose are 11-6 in the 17 games that this southpaw has started this year, yet he is only 6-5 to show for his work. Still, it feels like virtually every start looks exactly the same for Buehrle. He has allowed three runs or fewer in 12 straight starts, and in all but one of those outings, he lasted at least six innings. Even though Buehrle only has 57 strikeouts in his 113 innings of work, he does have a tremendous ERA of 3.66.
Minnesota Twins @ Chicago White Sox Pick: If there's a hope here for Chicago in this series, this is it. If it is going to make the playoffs this season, this is the type of series against a divisional foe that cannot be lost, and Guillen and company know it. It's a bit chalky today on the MLB odds, but we have no choice but to the take the White Sox -150.