There will be just one last game to play on the MLB betting slate before the 2011 All Star Break, and that game will take place on Sunday Night Baseball at AT&T Park, as the San Francisco Giants take on the New York Mets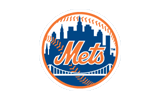 The Mets have represented themselves well on this road trip to end the first half of the season, going 4-2 to start off. The offense really hasn't had a fantastic game in quite some time, though, failing to score more than six runs in a duel since June 29th, a span of 10 straight games. Of course, most teams that are playing without their starting first baseman, starting shortstop (who happens to be leading the majors in batting), and starting third baseman aren't going to be doing that well offensively, which is why it is such a testament to the pitching that New York is keeping its name in the hat for the postseason picture into the second half of the year. Mike Pelfrey is the man of the hour on Sunday for the Metropolitans, and he is coming off of a great start in which he allowed just five hits in six scoreless frames against the Los Angeles Dodgers. Still, Pelfrey is only 5- on the season, and his 4.64 ERA is definitely nothing to write home about, especially since he only has a 58/32 K/BB ratio for the season.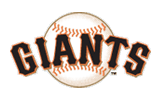 Until or unless the Arizona Diamondbacks start to fall off of the pace, it's important for the G-Men to continue pouring on the pressure and winning games to defend their NL West crown. They're only 3-3 on this seven game home stand to date and would love to finish things off with a bang going into the All Star Break starting tomorrow. The man charged with that task is righty Matt Cain. Cain, who has led San Fran to an 11-7 mark in his 18 games this year, just can't quite figure out how to win games himself. He only has seven 'W's on the season, and that's only because he has four wins in his last seven starts. Still, Cain, as usual, has himself some fantastic numbers, highlighted by a 3.22 ERA and a K/BB ratio of greater than 3/1. Cain has also had at a whopping 23 strikeouts against only three walks in his last four starts combined, and if he keeps that up, he's going to end up having another great outing here against a New York lineup that is typically a tad impatient.
New York Mets @ San Francisco Giants Pick: The MLB odds are a tad high in this one, but we're going to stick with our gut and take the hosts. San Fran really has an important battle in front of it in the second half of the season, and this is just a game that it really should win. Go with the Giants -155.