AL West rivals square off on Saturday afternoon in Fox Saturday Baseball betting action, as the Los Angeles Angels of Anaheim take on the Oakland Athletics.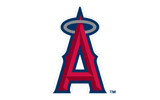 The Halos are really playing well right now, but they still have a game and a half to make up to catch the Texas Rangers atop the division. The good news on Saturday though, is that they get to the turn the ball over to a legitimate Cy Young Award contender, Jered Weaver. The righty has been absolutely remarkable for the mass majority of the season, and as a result, he is 11-4 with a 1.86 ERA. He hasn't lost a game since May 18th, and he already has four complete games, two of which have been shutouts. Quality starts are nothing new for Weaver; after all, he has nine straight of them. In that stretch, he has allowed just 10 earned runs, and his ERA came from a season high 2.45 down to where it is now, tops in baseball. Back on May 23rd, Weaver allowed one run in seven innings against the A's, but he got a no decision in a 4-1 win. For his career, he is 4-6 but has a 3.02 ERA versus Oakland.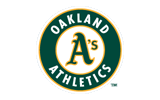 This has been a disastrous season for the Athletics. They still haven't reached the 40 win mark this season, and they are 12.5 games out of the playoffs right now with no hope in sight. The only thing that really could be looked forward to is the future, just like Saturday's pitcher, Trevor Cahill. Cahill is only 23 years old, and he already has 36 wins under his belts. This year, he is only 8-7 thanks to the fact that his offense has been absolutely atrocious at times for him. The righty is only averaging 3.4 runs of support this year. Case in point: Cahill allowed two runs in 7.2 innings of work in his most recent start against the Texas Rangers, but he got the loss in the 2-0 defeat. Still, there's no shame in anything that the righty has done in this campaign, especially since his strikeout total is up to 91 this year after fanning just 118 in 30 starts last year. Still, without any more help than what he has been getting, Cahill and the A's are going to be in a heck of a lot of trouble.
Los Angeles Angels of Anaheim @ Oakland Athletics Pick: This is a clear MLB pick on Saturday. This is a fantastic price on Weaver, and even though Cahill is definitely good enough to outpitch anyone in the game, he just doesn't have the same type of help around him like the Angels have. We have no choice but to take the Angels -120 even though they're on the road in this one.