The New York Mets are starting to fall apart and are in need of a big time boost coming into this weekend. Things will be difficult going against the Philadelphia Phillies in MLB betting action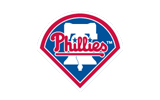 If the Phillies can finish off the sweep in this series, they'll be the first team in baseball to make it to the 60 win plateau. We've really gotten used to seeing this team dominate in the City of Brotherly Love, where they are 34-15, but you have to play well on the road as well to have won 21 of your last 29 games like Philly has. Now, to make things even better for them, Cole Hamels is going to be taking the hill on Saturday. Hamels has just been dominating this season, going 11-4 with a 2.32 ERA. He has a 0.93 WHIP and a .207 WHIP, and when it's all said and done this year, he could end up setting a slew of career highs. Hamels struck out 121 batters in the first half of the season against just 24 walks, both numbers of which are fantastic stats. The southpaw has also only allowed seven home runs this year, which is well off the pace of the 26 that he gave up a season ago. This is a man that really hasn't had a ton of bad starts this year, including having nine straight starts with two runs or fewer. The problem: Against the Mets in his career, Hamels is just 3-9 with a 4.22 ERA.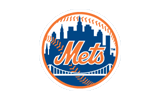 The problem that the Mets have is that they just don't have their lineup back together yet. David Wright, Jose Reyes, and Ike Davis are all still out of the fold, and closer Francisco Rodriguez has been traded to the Milwaukee Brewers. New York is going to be in for a tough time just to stay around the .500 mark, let alone get back into the playoff picture. The sin of the whole thing is that Jonathon Niese is really having the best season of his young career, and it is being wasted. He is 8-7 with a 3.88 ERA this year. All of those numbers are either already at, or coming up on career highs. A 1.36 WHIP and a .269 batting average against are both the best that Niese has ever had. Against the Phillies earlier this year, he allowed just one unearned run in 6.1 innings of work. He is only 2-3 against the Phils in his career, but he does have a 3.11 ERA and a .245 batting average against.
Philadelphia Phillies @ New York Mets Pick: These MLB odds are just too high on the Phillies in this one. The Mets are still historically a reasonable home team even though they are three games below .500. Against a divisional rival though, New York will get the job done in one of these games, and this seems like the better chance of the two games left in this series. Go with the Mets +130.