If the Tampa Bay Rays are going to continue their assault on the playoffs this season in the AL East, they'd really be boosted by taking out the Boston Red Sox on ESPN's Sunday Night Baseball betting action.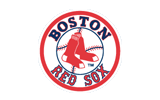 The Bo Sox enter Sunday night with a six game lead in the division over the Rays, but they are consistently looking at the New York Yankees as well, who are within perilously close striking distance. Manager Terry Francona knows that he would love to bring OF Carl Crawford back into the fold after missing 20 games on Sunday night, but odds have it, he won't be in the lineup until sometime during the next series against the Baltimore Orioles. However, if Josh Beckett pitches on Sunday like he did the last time that these two teams met up, it wouldn't matter what the Boston lineup really looked like. Simply put, Beckett was unhittable in his last trip to the Trop, pitching a complete game one hitter to totally stymie the Tampa Bay offense. In his career, Beckett is 8-4 with a 3.15 ERA against the Rays, which makes us believe that he is only going to be improving his 8-3 mark on the season. Beckett's 2.27 ERA is one of the best in baseball, as is his 0.95 WHIP.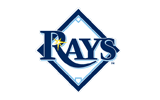 Give the Rays credit for hanging in there in the AL East in spite of the fact that Crawford is now in Boston, last year's closer, Rafael Soriano is now in New York, and a slew of other changes were made in the offseason due to monetary problems. Manager Joe Maddon is once again going to be a candidate for AL Manager of the Year, especially if he can pull this off and get Tampa Bay into the second season. Sunday night is going to be a difficult game though, and it would be no matter which pitcher was going to be on the mound. Things are going to be made even worse by sending out Jeff Niemann, who is clearly the weakest of all of the arms in the rotation at this point. The big righty hasn't shown any signs of progression this year as was expected, and his time in the rotation could be short if he doesn't start to get a move on. The Sox have really crippled Niemann to the tune of an ERA above a touchdown, though he does have a 2-2 record in his five starts against them.
Boston Red Sox @ Tampa Bay Rays Pick: Still, Beckett is just pitching out of his skull this season, and the Sox definitely have the better of the two teams. We just don't have the confidence here in Niemann to be able to get the job done, so we'll definitely going with the Red Sox -135 for our Sunday Night Baseball picks.