The New York Yankees have already taken two out of three games against the Tampa Bay Rays in this crucial MLB betting series at Tropicana Field. Now, they've got their ace on the mound ready to pounce once again in a big time battle on Thursday night.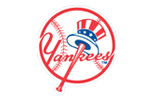 The rest of baseball had really better watch out. The Yankees are coming, and they are going to be a nightmare to try to stop at this point. They're now 57-38 and really could put the Rays out of their misery with a win tonight; they'd be 20 games above .500 and have a 7.5 game lead at that point on their biggest challengers for the AL Wild Card. The way that CC Sabathia is pitching, there's no reason to believe that New York is going to drop this game either. The big time lefty is up to 14-4, and even though both Jered Weaver and Justin Verlander are having amazing season, Sabathia is leaving both of them in the dust with the way that he is pitching right now. He has picked up seven straight wins and has allowed one run or fewer in five straight starts, dropping his ERA down to 2.64. He has a 1.14 WHIP as well, and as a result of all of this, he has led the Yanks to a 16-5 mark in his 21 outings this year. Of course, it helps that his team is giving him 6.5 runs per start, but Sabathia is doing his part as well, holding teams down to 3.3 runs per game.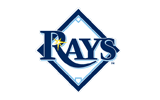 Things could be getting ugly for the Rays here really soon, and the argument might be that they have to win this game to avoid becoming sellers at the trade deadline. One of the men that could be traded is James Shields, who will be on the bump on Thursday night. The last time that he faced the Yanks, he was beaten by Sabathia 1-0 in a game in which both pitchers lasted the distance. Shields is worried that this might be his last game at the Trop, as he only has a road start scheduled between now and the July 31st trade deadline. He has been a lifelong member of the Rays and probably doesn't want to leave, but with his $7M contract for next season lurking, the cost-minded men in charge in Tampa Bay might be left with little choice, especially if they can get a king's ransom back in return for their top righty. Shields has lost four straight starts to drop to 8-8, and the team is only 12-8 in his 20 starts this year in spite of the fact that he has a 2.60 ERA and a 1.00 WHIP. Don't let the record fool you; this has clearly been the best year that the Rays have gotten out of Shields, and they plan on cashing in because of it one way or the other.
New York Yankees @ Tampa Bay Rays Pick: We know that Sabathia has been tough, but asking the Yanks to come on the road and lay -140 against a team that is traditionally incredibly strong at home is just too much. If this really is the swan song for Shields, expect it to be a great one. Take the Rays +130 on Thursday.