Both the San Diego Padres and the Philadelphia Phillies are playing well right now in MLB betting action. The two will lock horns for the first game of a three game set in the City of Brotherly Love on Friday night.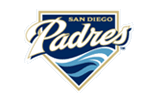 The Pads have won three in a row coming into this one, and though we know that they aren't going to be making a playoff push, they are definitely showcasing some of their tradable commodities at the right time just before the trade deadline. They do have a big hurdle to overcome this weekend though, as the Phils not only have the best record in baseball by a country mile, but they also have a four game sweep at Petco Park under their belt this year as well. San Diego pitched well in this series of late, allowing just 24 runs in its last eight games against the Phils. Unfortunately, the offense only has nine runs in those duels. Rookie Cory Luebke is going to have his work cut out for him in this one. He is 3-3 with a solid 2.57 ERA, but he is only making his eighth career start. He has pitched well as a starter though, allowing just four runs in 24 innings in his four starts, and he has a K/BB ratio of 26/4 in this stretch as well.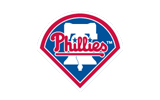 Meanwhile, the Phils know that they just have to stay on the horse and keep the Atlanta Braves at an arm's length in the NL East. This is the only team in baseball with more than 60 wins on the campaign. This is a series that could really separate the Phillies from the rest of the field, especially knowing that there is already a huge difference between these two teams. Cole Hamels brings his 11-5 record into this game, and he knows if he is going to be a 20-game winner this season, this is the type of start that he needs to pick up the win. The southpaw just continues to pitch well this year, and he definitely feels comfortable in his role as the third best pitcher on this staff. His numbers just continue to get better, especially in his 0.99 WHIP. Hamels had his worst start of the season in his last outing six days ago against the New York Mets. He allowed seven runs in 4.1 innings of work. However, before that, he had eight quality starts in his previous nine outings.
San Diego Padres @ Philadelphia Phillies Pick: We absolutely hate chalky numbers on this on the MLB betting lines. However, the Pads are just 1-8 in their last nine games played on grass, and they are just 3-7 in their last 10 as underdogs. On top of that, we've already discussed just how dominating the Phillies have been in this series. It just all points to a relatively easy win for the Phillies -190.