Last season, it was the San Francisco Giants that kept the Philadelphia Phillies from beating the National League betting lines for a third straight season to make it to the World Series. Now, the G-Men are going to try to put a dent in the lead that the Phils have on the best record in baseball starting on Tuesday in a three game series in the City of Brotherly Love.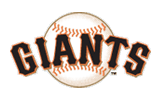 The Giants are just having some mega problems scoring runs right now. They rank No. 26 in the league, averaging 3.62 runs per game, and they are giving even less support to their starting pitcher on Tuesday night, Tim Lincecum. Lincecum has really been remarkable this season, but his record just doesn't show it. We all know that this righty and former Cy Young Award winner isn't a .500 pitcher, and at 8-8, he has to be frustrated as could be. Still, check out these numbers! Lincecum has a 2.90 ERA and a 1.20 WHIP, and he has a whopping 146 strikeouts, putting him well on pace for a fourth straight season with at least 200 strikeouts. Lincecum has pitched well of late as well, going 2-1 with a 1.42 ERA in his last three starts. Teams have only averaged scoring a single run per game in those efforts, but thanks to the fact that his team has only scored a total on nine runs, he and the Giants are just 2-1 to show for their work.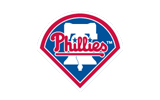 Meanwhile, the Phillies are really trying their best to put away the rest of the National League this week with the Giants and Pirates both coming to town for three game sets. Wins in at least five of these games would really separate them from the rest of the pack, especially if they push the right buttons at the trade deadline and add a few more bats to help out a sometimes struggling offense. One man that hasn't felt the ill effects of this erratic 'O' has been Vance Worley, the man that is going to be on the bump on Tuesday. Worley is 6-1 with a 2.02 ERA this season, numbers which most thought were absolutely impossible to obtain after he had to step into the rotation following the injury to Roy Oswalt several weeks ago. Worley has never faced the defending NL champs in his career, but if he pitches as well against them as he has against the rest of baseball, look out! He has guided Philly to eight wins in his 10 starts on the campaign.
San Francisco Giants @ Philadelphia Phillies Pick: Still, we just aren't sure that we can go against "The Freak" the way that he going right now. At some point, the San Francisco offense just has to wake up and help him out, and even though he is only a .500 pitcher, he has to be the right side in a game that he only has to win 50% of the time to make us money. No doubt about this one. We have to go with the Giants +105.