It's been a long, long time since both of the teams in the state of Pennsylvania were playing a meaningful MLB betting series at the end of July. However, on Friday night, the Pittsburgh Pirates will take on the Philadelphia Phillies in what reasonably could be a postseason preview.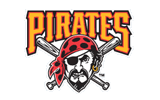 Give the Bucs credit, as they are still hanging in there even after getting shafted in 19 innings a few nights ago by the umps and the Atlanta Braves. Pittsburgh is just 1.5 games out of first place in the NL Central, and they very well could be buyers at the trade deadline instead of sellers. The Pirates have actually won six of the last eight in this series, and though they are definitely on the short end of the pitching matchup in this one, they could have a shot. Charlie Morton is certainly having a better season this year than he did a year ago when he went just 2-12. At 8-5, this is almost certainly going to be the first winning season of Morton's career, and he is surely going to have his lowest ERA ever as well. The righty has a 3.69 ERA and has already thrown two complete games, one of which was a shutout. The problem though, is that stamina for the season could be a growing concern. You have to go back to June 4th to find the last time that Morton survived more than 5.2 innings, and he has thrown near 90 pitches in virtually all of these starts as well.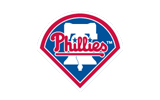 Roy Halladay is on the mound for Manager Charlie Manuel on Friday night, and that's like music to the Phillies' fans ears. The Phils just don't get beaten when Halladay is pitching. He has accounted for 17 of the team's wins this year in just 21 starts, and he is well on his way to another Cy Young Award if he can keep this up. The right hander has had three straight absolutely awesome starts at home, throwing 24 innings and allowing just five earned runs to show for his work. Halladay has impeccable control, walking just 19 batters in his 155.1 innings this year, but it's not like he doesn't have a boatload of strikeouts as well. He's averaging nearly one whiff per inning, coming up with 147 punch outs. The only concern is this pitch count that Halladay has had of late. He threw 116 pitches against the Atlanta Braves and came out in his next start and allowed three runs in four innings before getting the hook against the Chicago Cubs. Now, he threw 116 pitches against the San Diego Padres. Could the Pirates be in for a big day?
Pittsburgh Pirates @ Philadelphia Phillies Pick: Halladay is good, and the Phillies are absolutely awesome at home this year, but this price is absolutely ridiculous. Giving us well over +200 on Pittsburgh, a team which has owned this series of late and has played well on the road all season long, is ludicrous. For our MLB picks, give us the Pirates +260.