The MLB trade deadline is on Sunday, but that definitely won't be the only action that is going on involving baseball betting action. The Los Angeles Angels of Anaheim are going to look to close in on first place in the AL West when they take on the Detroit Tigers.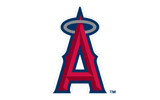 Normally speaking, when the Angels have their stud pitchers on the mound, they're in awfully good shape. On Saturday, Dan Haren went the distance and allowed just one run to the Tigers, and now, Jered Weaver is going to hope to have a similar game on Sunday. The right hander is a legitimate Cy Young award contender this year, as he already has a 14-4 mark on the campaign and could be well on his way to 20 wins this year. When you talk about total domination, this is the man that you need to pay attention to. Opponents are only scoring 2.1 runs per game with Weaver on the mound this year, and with that number being the case, it is seemingly a miracle that the Halos are just 15-7 in his 22 starts. 'Under' bettors are thrilled at 15-4-3 this year, and they are 17-3-2 in his last 22 road outings. Weaver has the best ERA in baseball at 1.79, and he has one of the best WHIPs at 0.95. The only problem that MLB bettors have with him is that his offense is only giving him 3.2 runs per game, well off of the team average.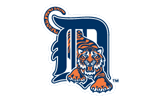 Detroit's offense had exploded for 19 runs in the previous two games against the Angels before getting virtually nothing off of Haren for the full nine innings on Saturday, and it is clear that it is going to have its work cut out for it on Sunday as well. The good news though, is that Weaver isn't the only Cy Young Award possibility that is going to have the ball in his hands to end the weekend. Justin Verlander has a 14-5 record of his own that he is sporting, and the team is 15-8 in his 23 starts. Verlander has a better WHIP than Weaver does (0.89, the best in baseball amongst qualified starting pitchers), but his ERA is just a tad higher at 2.34. Teams are only getting 3.0 runs per game off of Verlander and his staff when he is on the bump, but just like Anaheim with Weaver, the Tigers aren't giving their top righty nearly enough support. They're averaging just 4.2 runs per game in his outings this year.
Detroit Tigers @ Los Angeles Angels of Anaheim Pick: We just aren't going to be able to tell these two pitchers and these two teams apart right now. They're both playoff caliber clubs, but both might end up on the outside looking in if they don't make some moves here before the deadline. That being said, the common thread to both Weaver and Verlander is that neither one has really had a lot of help this year, and against one another, we wouldn't be surprised to see a 3-2 or a 2-1 game. Take the Under 6.5 on the MLB odds.